DUNCAN HUNTER, REPUBLICAN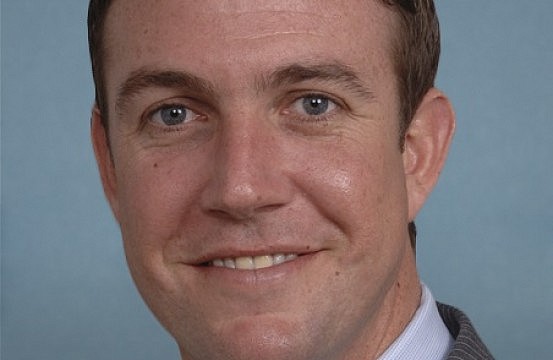 Congressman Duncan Hunter is fighting back, denouncing what he calls biased and politically motivated attacks. One America's Pearson Sharp sat down with Hunter in an exclusive interview, who explained he's been caught up in a radical anti-Trump agenda from the Department of Justice.
CALIFORNIA: CONGRESSIONAL CANDIDATE DISAVOWS MUNICH JIHAD MASS MURDERER GRANDFATHER
BY ROBERT SPENCER
republished below in full unedited for informational, educational and research purposes:

How convenient for Campa-Najjar that Hunter has been hit with corruption charges that are clearly politically motivated. And now he has disavowed his jihad mass murderer grandfather, and so he could sail to victory and a seat in the House of Representatives. Meanwhile, race car driver Conor Daly has lost a sponsor because his father used a racial slur, the connotations of which in America he did not realize, as he is from Ireland, 30 years ago. The Left's game of demonization and marginalization only works one way, you see. Ammar Campa-Najjar, being an exponent of the acceptable opinions, has nothing to worry about.





"Dem running against indicted Rep. Hunter rises in race, disavows Munich terrorist grandfather," by Adam Shaw, Fox News, August 24, 2018:





California Democratic congressional candidate Ammar Campa-Najjar was barely on anyone's radar last week in his longshot bid against GOP Rep. Duncan Hunter, in an overwhelmingly Republican district.





But after Hunter's indictment Tuesday on corruption charges, including allegations of lavish personal spending with campaign funds, Campa-Najjar is suddenly a contender.





With his boosted chances, though, has come scrutiny of his dark family past — his grandfather was a member of the Palestinian Black September terror group that killed 11 Israeli athletes at the 1972 Olympic Games in Munich.





The 29-year-old political neophyte, who has both Mexican and Palestinian heritage, has been quick and unequivocal in separating himself from Muhammad Yusuf al-Najjar.





Campa-Najjar is keen to point out he has never met his grandfather, whose death at the hands of Israeli commandos happened 16 years before Ammar was born. In a statement this week, the former Obama administration Labor Department official used his disavowal of his grandfather to take a not-so-subtle dig at his opponent.





"I'm happy to take responsibility for my own choices and my own decisions," he said. "I think other men are responsible for their own crimes, whether it's somebody who I share a lineage with and nothing else, or a sitting congressman whose being indicted and could be facing serious charges in the future."





His campaign also says while he's proud of his heritage, he is "American first."





In an interview, Campa-Najjar told Fox News he isn't concerned that his family history could harm the campaign.





"I'm not concerned, but I think it shows Hunter is concerned," he said. "My opponents have to go back three generations to attack me. I can go back three days to highlight something pretty damning about him."





Israeli media first drew attention to his family ties in early 2018, with 

reports noting

 he advocates a peaceful solution to the Middle East conflict — unlike his grandfather.





Hunter and his wife, meanwhile, pleaded not guilty to the charges against them on Thursday, and Hunter has declared the prosecution to be politically motivated. But with a lengthy list of personal spending totaling up to $250,000, Hunter has struggled to explain the charges.





On Thursday, he was asked about spending by his wife, Margaret, and appeared to distance himself from her actions, saying it was her that handled the campaign finances…..