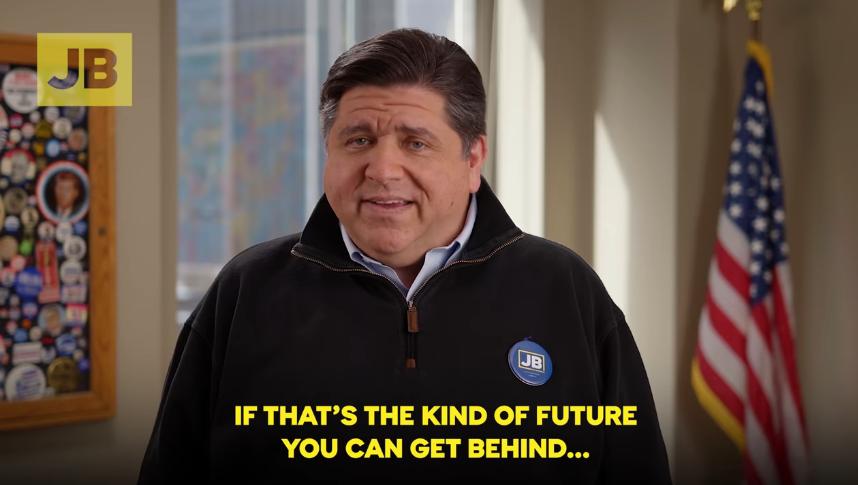 VIDEO:
NET WORTH: $3.2 BILLION; PRITZGER GROUP OWNS HYATT HOTEL CHAIN
SEE:
https://en.wikipedia.org/wiki/J._B._Pritzker
The
Chicago Sun-Times
reported that Pritzker had purposefully directed a mansion that he'd purchased next door to his multimillion-dollar home to become uninhabitable by removing the toilets from the residence. He then appealed his original property tax assessment,
claiming that the newly-built residential property was thus "uninhabitable"; the
Cook County
assessor reduced the home's value from $6.25 million to about $1.1 million, which granted Pritzker an 83% property tax reduction, equal to about $230,000 per annum.
ILLINOIS GOVERNOR SIGNS BILL INTO LAW REQUIRING STUDENTS TO BE TAUGHT ABOUT HISTORICAL CONTRIBUTIONS OF HOMOSEXUALS
BY HEATHER CLARK
republished below in full unedited for informational, educational and research purposes:
SPRINGFIELD, Ill. —
The Democratic governor of Illinois has signed a bill into law that requires curriculum for public school students to include information on the contributions of those throughout history who identified as homosexual or transgender.
J.B. Pritzker signed House Bill 246, sponsored by Rep. Anna Moeller, D-Elgin, on Friday. It will go into effect in July 2020.
"In public schools only, the teaching of history shall include a study of the roles and contributions of lesbian, gay, bisexual, and transgender people in the history of this country and this state," the legislation reads. "Textbooks authorized to be purchased … must include the roles and contributions of all people protected under the Illinois Human Rights Act."
"One of the best ways to overcome intolerance is through education and exposure to different people and viewpoints," co-sponsor Heather Steans, D-Chicago, said in a statement following the passing of the bill. "An inclusive curriculum will not only teach an accurate version of history but also promote acceptance of the LGBTQ community."
Before being elected, Pritzker was clear about his support for those who identify as homosexual or transgender. His campaign website dedicated a page to his "Commitment to LGBTQ Rights," outlining that his mother was an activist for homosexual causes in the 1970s and explaining his agenda if elected.
"I've been a staunch advocate for LGBTQ rights my entire life," Pritzker wrote. "I marched in the Chicago Pride Parade long before it was a celebration, but instead was a protest march. And 20 years before it was legal, MK and I hosted a gay wedding in our backyard not to make a statement, but because Stephen and Dale were our friends and were in love."
Illinois is the third state to pass the requirement, behind California and New Jersey. As previously reported, one mayor in New Jersey has spoken out against the law in his state and is urging residents to rise up and request that it be repealed.
According to the Asbury Press, during last week's meeting for Barnegat Township, Mayor Alfonso Cirulli forthrightly declared that homosexual activism is "an affront to Almighty God" and that it is his duty to protect the people.
Cirulli believes the new law indoctrinates children and infringes on the religious rights of parents. He is also concerned about how teaching could confuse youth and thrust them into an unnecessary "identity crisis."
Others, such as the New Jersey Family Policy Council, similarly believe that teaching about a person's contribution to history is one thing, but their sexual feelings are irrelevant and should not be a part of the discussion.
"Sexual orientation, desires, and feelings of historical figures [are] not appropriate or relevant to the teaching of the social contributions of historical giants of the past," it said in a blog post on the matter.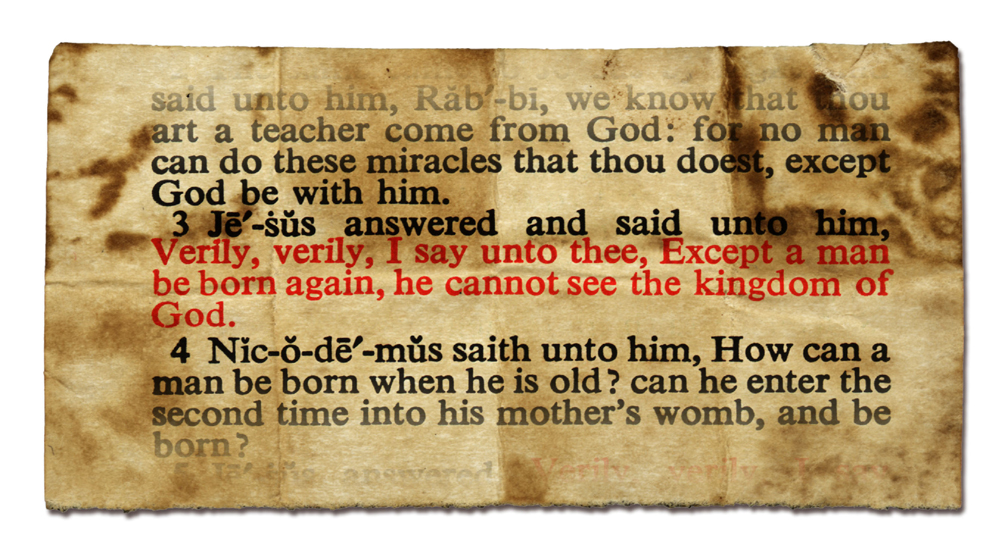 As previously reported, while a common theme among homosexual advocates is that they were "born this way" and cannot change, the Bible teaches that all men are in the exact same predicament: All are born with the Adamic sin nature, having various inherent desires, tendencies and inclinations that are contrary to the law of God and being utterly incapable of changing by themselves.
It is why Jesus came to "save His people from their sins" (Matthew 1:21).
Jesus outlined in John 3:5-7 that men must be regenerated by the second birth, and have their very nature changed from being in Adam to being in Christ, or they cannot see the kingdom of Heaven. It is known in Christianity as the doctrine of regeneration.
"Jesus answered and said unto him, 'Verily, verily, I say unto thee, except a man be born again, he cannot see the kingdom of God.'
Nicodemus saith unto him, 'How can a man be born when he is old? Can he enter the second time into his mother's womb and be born?'
Jesus answered, 'Verily, verily, I say unto thee, except a man be born of water and of the Spirit, he cannot enter into the kingdom of God. That which is born of the flesh is flesh; and that which is born of the Spirit is spirit. Marvel not that I said unto thee, 'Ye must be born again.'"
Titus 3:3-5 states, "For we ourselves also were sometimes foolish, disobedient, deceived, serving divers lusts and pleasures, living in malice and envy, hateful, and hating one another. But after that the kindness and love of God our Savior toward man appeared, not by works of righteousness which we have done, but according to His mercy He saved us, by the washing of regeneration, and renewing of the Holy Ghost, which He shed on us abundantly through Jesus Christ our Savior."