THE CHURCH MILITANT Ephesians 5:11-"And have no fellowship with the unfruitful works of darkness, but rather expose them". This Christian News Blog maintains a one stop resource of current news and reports of its own related to church, moral, spiritual, and related political issues, plus articles, and postings from other online discernment ministries, and media which share the aims to obey the biblical commands to shed light on and refute error, heresy, apostasy, cults, and spiritual abuse.
Monday, November 6, 2017
27 CHRISTIANS AGED 5-72 KILLED,
DURING SUNDAY SERVICES AT
SUTHERLAND SPRINGS, TEXAS
BUT HIS TEEN DAUGHTER KILLED
KILLER WORE A BALLISTIC VEST;
OTHER WEAPONS IN HIS VEHICLE;
DIED AFTER BEING SHOT BY LOCAL RESIDENT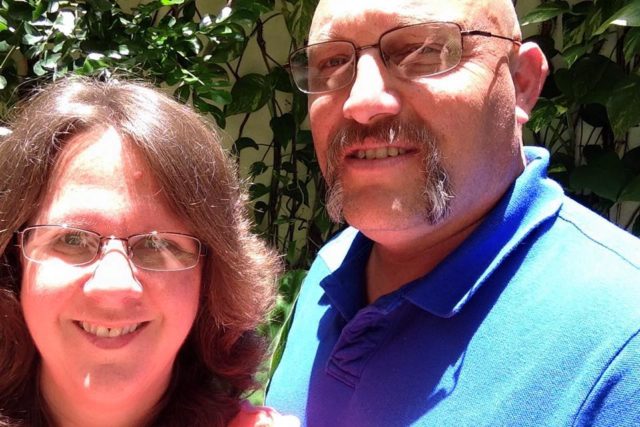 TEXAS MASS SHOOTER WAS COURT MARTIALED AIRMAN WHO LIKED ATHEIST FACEBOOK PAGES & SOCIAL JUSTICE WARRIOR CAUSES
Infowars reporter Rob Dew discusses the latests revelations into Mass Murderer Devin Patrick Kelley.
At least 26 people were killed and 20 wounded in Texas after a gunman dressed in tactical gear opened fire at a church outside San Antonio on Sunday, investigators confirmed.
Multiple sources speaking to Fox News identified the gunman as 26-year-old Devin Patrick Kelley. The mass shooting unfolded around 11:30 a.m. at First Baptist Church of Sutherland Springs, which is about 30 miles southeast of San Antonio.
Investigators said at a news conference Sunday evening that the victims ranged in age from 5 to 72 years old. One official said about 20 people were hospitalized with injuries ranging from minor to "very severe."
________________________________________________________
HERO Johnnie Langendorff Fires Back
at Sutherland Springs Shooter!
Hero Johnnie Langendorf passed the Sutherland Springs Church Shooting shot at the shooter with his rifle, and then when the shooter started running away Johnnie Langendorff chased!
Official Press Conference On Texas Mass Shooting
Owen Shroyer talks about TX Governor Greg Abbott: Live Press Conference in Sutherland Springs, TX Community Center after church massacre.
Texas Mass Shooter Died Like A Dog In A Ditch
Infowars reporter Rob Dew travels to the final resting spot of the scumbag Devin Kelly who is responsible for the largest mass shooting in Texas
Democrats Call For More Church Shootings
Owen Shroyer. "Dems aren't calling for gun control in wake of church shooting in Sutherland Springs, TX. Dems are calling for more church shootings, that is the truth, that is what they are calling for."
Pastor Frank Pomeroy: 5 Fast Facts You Need to Know
Pastor Frank Pomeroy oversees the First Baptist Church in Sutherland Springs, Texas, where a gunman opened fire on Sunday and killed 26 people. The suspect, identified as 26-year old Devin Patrick Kelley, also injured another 20 people inside the church. Police said Kelley was wearing tactical gear and a ballistic vest as he started shooting a weapon from outside of the church. He kept firing as he walked into the church, taking aim at parishioners.
CHURCH YOUTUBE CHANNEL:
SEE ALSO: