THE CHURCH MILITANT Ephesians 5:11-"And have no fellowship with the unfruitful works of darkness, but rather expose them". This Christian News Blog maintains a one stop resource of current news and reports of its own related to church, moral, spiritual, and related political issues, plus articles, and postings from other online discernment ministries, and media which share the aims to obey the biblical commands to shed light on and refute error, heresy, apostasy, cults, and spiritual abuse.
Wednesday, December 24, 2014
MOSCOW ORATORIO TWO PARTS:
ENCOURAGING MINORS TO STEAL HOME DEFENSE FIREARMS
& SURRENDER THEM TO SCHOOLS OR POLICE
REJINA SINCIC:
Director/Writer at Rejina Productions
San Francisco Bay Area

Motion Pictures and Film
Current

Sleeper13 Productions

,

Rejina Productions

Previous

Eric Malone

,

Education

Recommendations

1

person has recommended

Rejina

Websites
"Rejina Sincic is an independent Director and Producer born and raised in India. Moved to the United States to go to medical school but took a few film classes and has since never looked back. She completed her bachelors in Film Studies in 2006 from University of Utah. Currently working on feature and short films in San Francisco."-
SEE: http://www.imdb.com/name/nm3418805/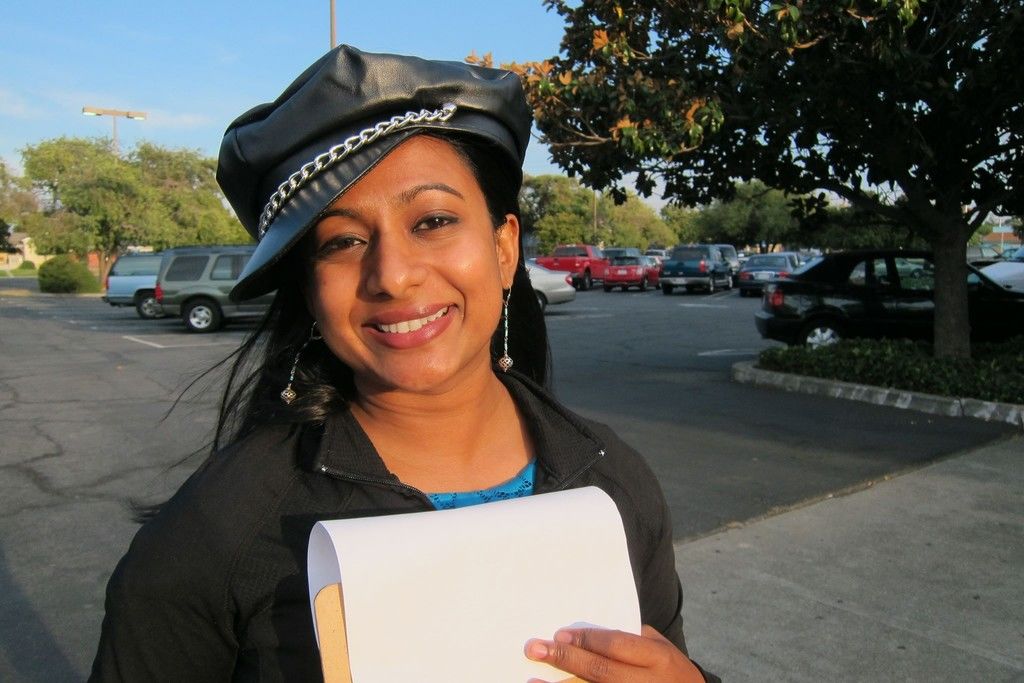 SINCIC'S YOUTUBE VIDEO;
AN ALLEGED "PUBLIC SERVICE ANNOUNCEMENT":
Propaganda Video Teaches Kids to Steal
Parents' Guns, Turn Them in at School:
Show and tell on your parents.
Here's the latest plan to end gun violence – by encouraging concerned children to steal their parents' firearms from them and turn them in at schools, or perhaps police precincts.
Unbelievable, but it is happening:
The next day, he brings the gun to school, sits through class, and places it on a startled teacher's desk before asking, "Can you take this away? I don't feel safe with a gun in my house."
This is independent director Rejina Sincic's idea of how to end gun violence and keep children safe. The message at the end reads, "Our children deserve a safe world. Stop gun violence now."
Hardly the connection most people would make with a student bringing a weapon to school… not to mention a terrible and dangerous example for the children.
BearingArms.com writes about the real world consequences of bringing a firearm into our modern day gun-free zones, err, schools, not to mention the very real possibility of creating hysteria with potentially deadly consequences:
In the real world, such an act would result in the boy facing numerous felony charges (exact charges depend on state laws) possibly including weapons theft, unlawful possession of a weapon by a minor, illegal concealed carry of a weapon, carrying a weapon onto school property, assault, and brandishing.

He would face the possibility of felony criminal record and mandatory expulsion from his school… and this is the kind of behavior that deranged gun control supporter Sincic is hoping that children will emulate.
Director Rejina Sincic took to Twitter, taunting that many people were too afraid of her PSA, and too cowardly to spread it around.
___________________________________________________________
EXCERPT:
First, the child steals the gun out of his mother's dresser—something no young person should ever do. Then he brings it with him to school. Kids have been shot by cops for brandishing
fake
weapons; bringing a real gun to school is even more reckless, and could result in serious injury or death. Last, he shows the gun to his teacher and asks her to make it go away. Any child who did this would be expelled on the spot at the very least, and could face criminal charges, regardless of any mitigating circumstances.
I emailed the video's creator, Rejina Sincic, wondering if perhaps she was clueless about how bad her PSA's advice is. She did not immediately respond. A quick investigation of her
Twitter feed
, however, suggests that she
is
aware of my line of criticism, and has retweeted numerous people making similar points. She is apparently sticking with her video, and has encouraged people to share it in order to prove they are "not cowards."
_________________________________________________________
A Public Disservice Announcement:
EXCERPT:
Alan Gottlieb, Chairman of the Citizens Committee for the Right to Bear Arms, called the video a "public disservice announcement" in a
press release
on 23 December 2014:
The series of crimes depicted in this video is simply astonishing. We're talking about felony theft of a firearm, illegal possession of a handgun by a minor, having a gun in a school, illegal concealed carry by a minor, brandishing and maybe one or two other crimes, depending upon the jurisdiction.
The fact that the gun appears to be a very real-looking BB pistol is not the point. The scenario obviously depicts what some youngster should do with a real handgun. Besides, even bringing a BB gun to school is against the law, and at the very least, the boy in this video would wind up being arrested and face felony charges.
We understand from published reports that angry messages have been showing up on this company's Facebook page and rightly so. The message of this video is so monumentally stupid that if any youth does something like this after watching it, the producers should face charges. If someone is hurt, they should face both criminal and civil liability.
This video isn't a public service announcement but a public dis-service and the producers ought to be ashamed.
______________________________________________________