ONE WORLD RELIGION TAKING SHAPE
THROUGH CONTACTING THE HINDU GODS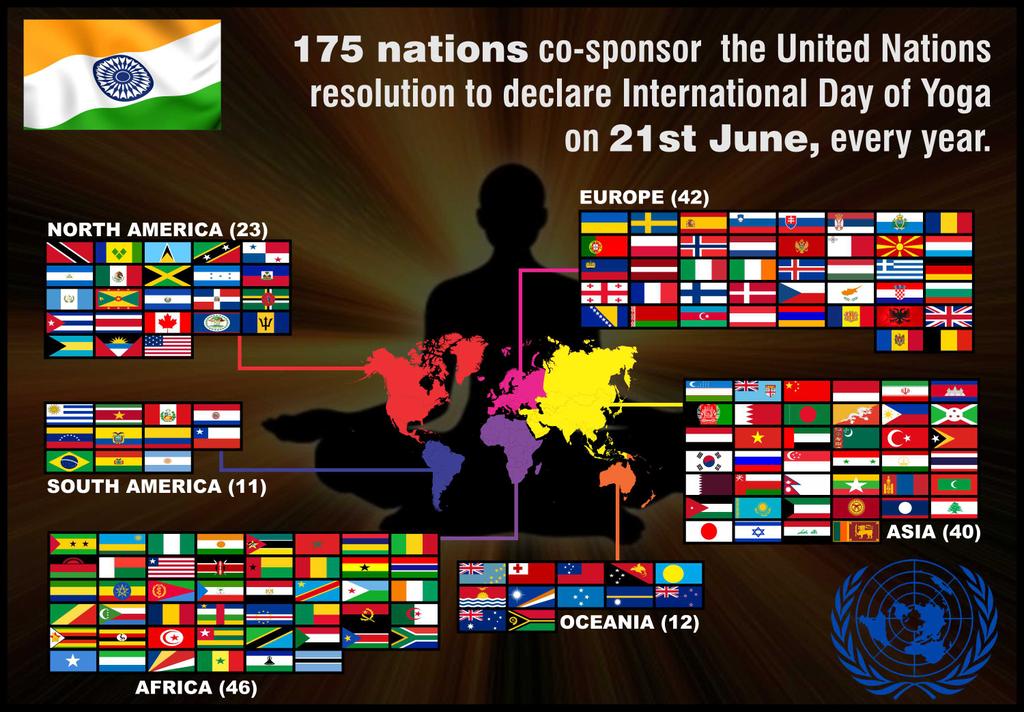 UNITED NATIONS ADOPTS INTERNATIONAL YOGA DAY
JUNE 21, 2015; 177 NATIONS ADOPT RESOLUTION
INCLUDING THE U.S.A.
Published on Dec 12, 2014
The UN General Assembly on Thursday adopted an India-led resolution declaring June 21 as International Day of Yoga. The resolution on International Day of Yoga was introduced by India's Ambassador to UN Asoke Mukerji on Thursday and had 175 nations joining as co-sponsors, the highest number ever for any General Assembly resolution. UNGA President Sam Kutesa congratulated Prime Minsiter Narendra Modi for the initiative, saying the adoption of the resolution with overwhelming support demonstrates how both the tangible and unseen benefits of Yoga appeal to people around the world.
VIDEO: