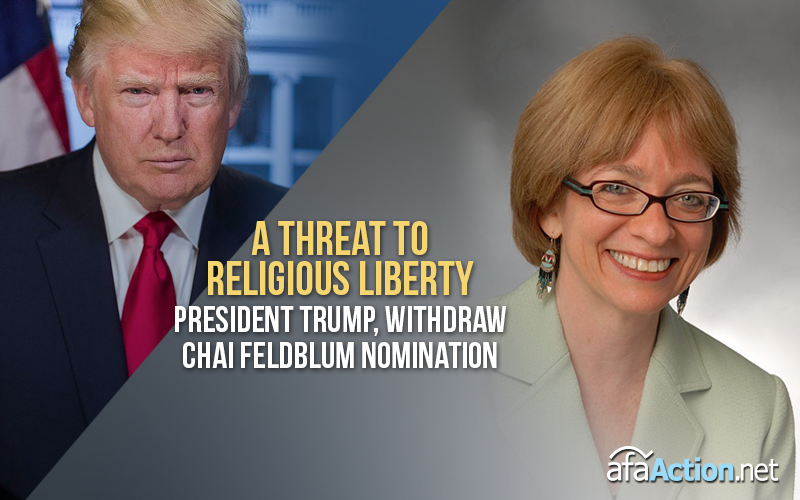 R
EPUBLICAN SENATOR BLOCKING TRUMP'S NOMINATION OF LGBT ACTIVIST
(Friday Church News Notes, December 28, 2018, www.wayoflife.org, fbns@wayoflife.org, 866-295-4143) -
The following is excerpted from "Sen. Mike Lee Blocks," CNSNews.com, Dec. 21, 2018: "Senator Mike Lee (R-Utah) is blocking Senate confirmation of President Donald Trump's nominee to the Equal Employment Opportunity Commission (EEOC), Chai Feldblum, for fear she could threaten religious freedom and traditional marriage. If confirmed, Feldblum, a leftist Democrat and LGBTQ activist who has made controversial comments about religious liberty, would serve her third EEOC term. She was first nominated in 2010 by then-President Barack Obama, and finished her second term in July 2018. Sen. Lee has asserted that Feldblum 'is no typical Democrat,' and could curtail 'the rights of religious Americans.' ... The EEOC is a bipartisan commission that enforces federal laws prohibiting discrimination against job applicants or employees on the basis of race, sex, religion, color, national origin, age, disability or genetic information.
In a 2006 interview with the
Weekly Standard
, Feldblum suggested sexual liberty was more important than religious liberty, and should be prioritized should the two come into conflict.
'Sexual liberty should win in most cases,' Feldblum said. 'There can be a conflict between religious liberty and sexual liberty, but in almost all cases the sexual liberty should win because that's the only way that the dignity of gay people can be affirmed in any realistic manner.' ... Editor-in-Chief of
The Daily Wire
Ben Shapiro said Feldblum was 'President Trump's Worst Federal Nomination' ... 'Feldblum should not be anywhere near the levers of power,' Shapiro wrote. 'And it's particularly inexcusable for President Trump and a Republican Congress to reauthorize her presence there.'"