MAYOR LONDON BREED IS BREEDING
HEALTH RISKS; BUT WHO CARES? AS WITH ALL LIBERALS, A CRISIS IS AN OPPORTUNITY TO SPEND MORE & TAX MORE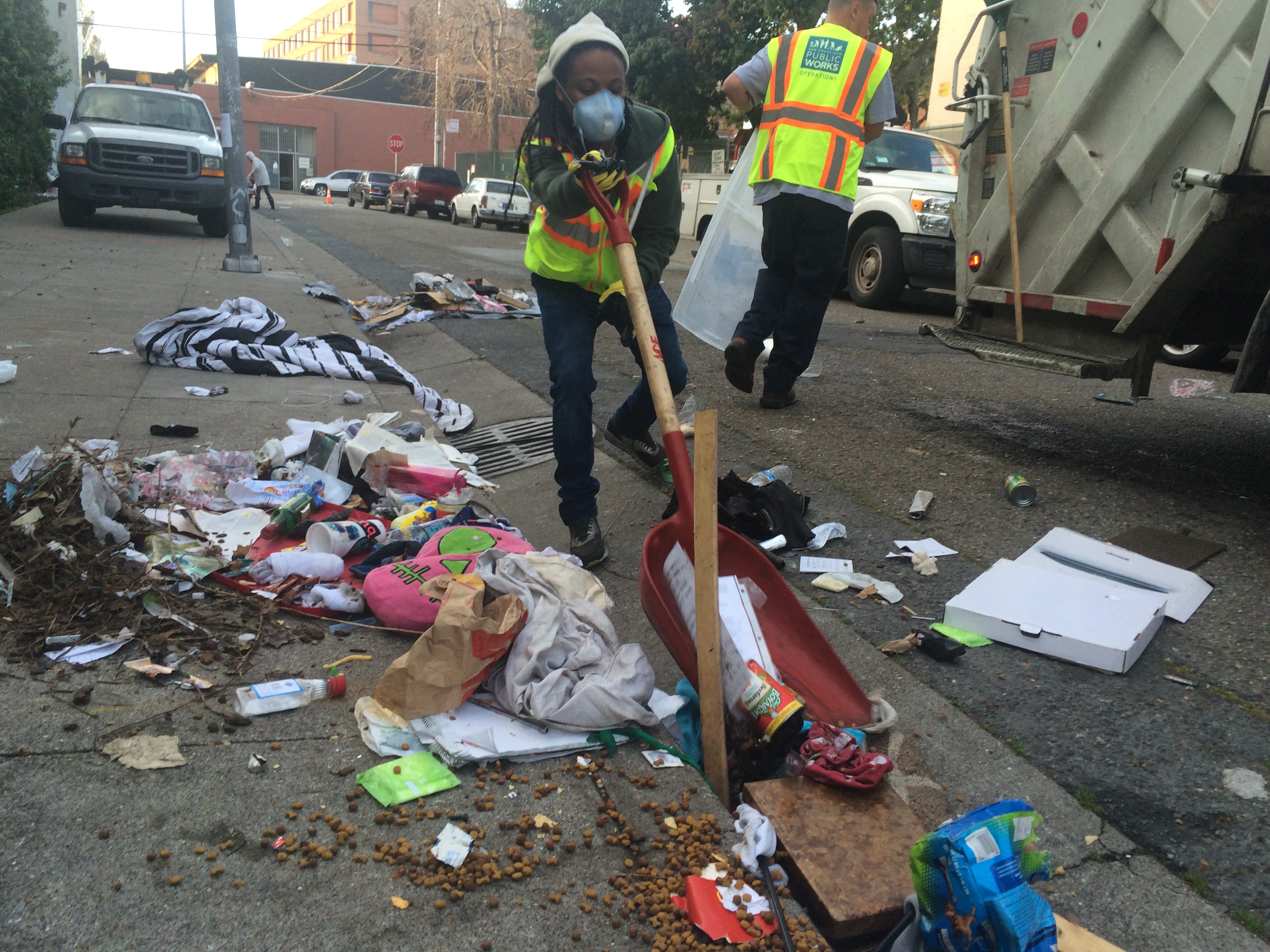 ONE FLUSH WON'T BE ENOUGH!
SAN FRANCISCO "POOP PATROL" TO TACKLE CITY'S FECAL CRISIS~OFFICIALS IGNORE ROOT ISSUES OF HEALTH EMERGENCY
BY DAN LYMAN
San Francisco will be deploying a newly-formed 'Poop Patrol' to mitigate the city's now-infamous crisis of human waste in public areas.
"A team of five Public Works staffers will begin patrolling the alleys around Polk Street and other hot spots in a vehicle equipped with a steam cleaner," according to the San Francisco Chronicle.
The Poop Patrol will work to remove feces before locals have a chance to report incidents to a city 311 hotline – which has already received nearly 15,000 such complaints thus far in 2018, the Chronicle reports.
"We're trying to be proactive," said Mohammed Nuru, Director of Public Works. "We're actually out there looking for it."
San Francisco Mayor London Breed recently told local media that there is "more feces on the sidewalks than I've ever seen."
Infowars has documented the on-going decay of San Francisco and other regions along the West Coast, where socialist policies have led to rampant homelessness, drug abuse, and a mounting health emergency.
A grievance filed recently with the California Department of Transportation by the International Union of Operating Engineers alleged that the health and safety of highway maintenance personnel were being jeopardized because they were forced to clean up toxic homeless encampments.
"Feces and urine and feminine products and all kinds of things on the ground; needles, syringes – you know they use buckets, five-gallon buckets for toilets, and it gets really disgusting," said Director of Public Employees, Steve Crouch.
In Oregon, Portland Police Association President Daryl Turner issued a public statement last month blasting city officials for allowing the city to "become a cesspool."
"Livability that once made Portland a unique and vibrant city is now replaced with human feces in businesses doorways, in our parks, and on our streets," Turner wrote.