Cirulli, who is an elder at his church in Toms River, also lamented that liberal politicians are behind other ungodly laws and they will have to give an account to God for their actions.
"Now is the time for the righteous to stand up for their rights," he declared.
"WE'VE CROSSED OVER THE LINE INTO ABSURDITY"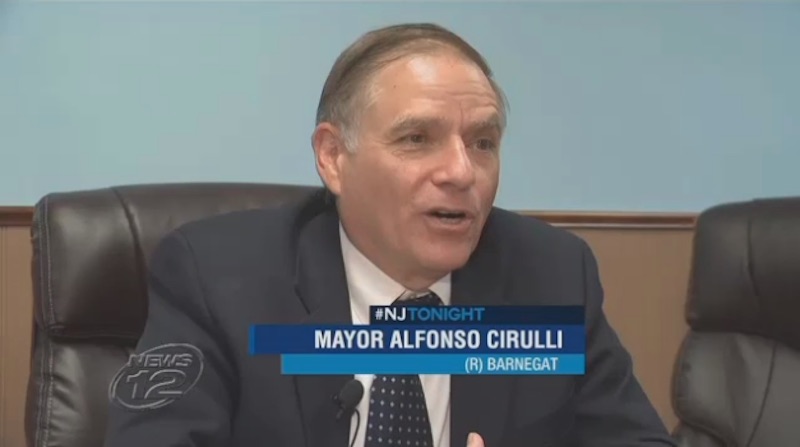 POLICE STATE: BARNEGAT, NEW JERSEY MAYOR STANDS UP TO GOVERNOR ABOUT MANDATED LGBTQ SEX EDUCATION CURRICULUM
IN PUBLIC SCHOOLS
SEE OUR PREVIOUS POSTS:
FLEMINGTON, N.J. — In this interview with The New American magazine's Alex Newman at the Protect Your Children conference, prominent
New Jersey Mayor Alfonso Cirulli
warned that parents should get their children out of the public-school system. "If you can get your kids out of public school—and I'm a career educator—get them out, and hold them out," he said. Cirulli, a veteran educator with decades of experience in education, sparked a firestorm after boldly speaking out against a new state law purporting to require that government schools indoctrinate children into the LGBT agenda. He says this law tramples the First Amendment-protected rights of parents. "It's outrageous," he said, calling for the statute to be repealed. Cirulli also noted that homosexual activists have come against him by calling him names. However, major voices, including Franklin Graham, have come out in his defense. ▶️ Related Videos: Get Them OUT! Rescuing Our Kids from Public Schools
https://youtu.be/G74e8TrQAMI
Social Justice vs. Education
https://youtu.be/tWEa99nKRu4
Shadows in the Public Education System
https://youtu.be/vER95E8G6rE
📰 Article: Rescuing Our Children
https://bit.ly/2SYKlV0
🚨 Get the Latest News:
http://www.thenewamerican.com/
📲 Let's Connect!
http://www.facebook.com/TheNewAmerican
https://twitter.com/NewAmericanMag
https://www.instagram.com/newamerican...
#GetThemOut
#AlexNewman
____________________________________________________
MAYOR TO TOWNSHIP OFFICIALS:
CITES VIOLATIONS OF CONSTITUTIONAL RIGHTS OF PARENTS IN NEW LAW
CIRULLI: "homosexual activism is 'an affront to Almighty God'"