WHERE FREE SPEECH IS A CRIMINAL ATTACK?: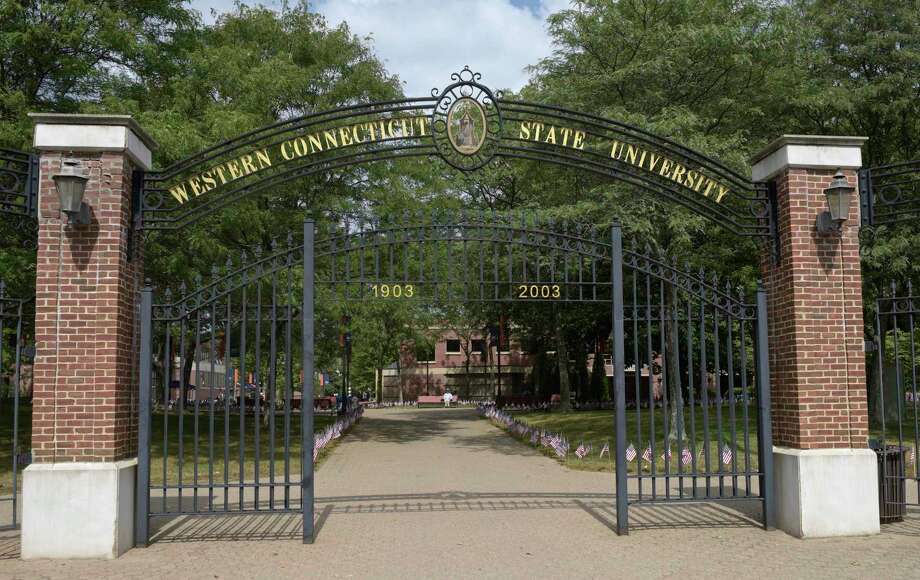 EVEN ONE THESIS IS "HATE SPEECH"
WESTERN CONNECTICUT STATE UNIVERSITY (WCSU) & THE NEW RACISM AGAINST WHITES
REPORT BY SARAH CORRIHER
Western Connecticut State University (WCSU) has begun the hunt for a student who had the bravado to place political signs around campus. The signs should have been unremarkable, but instead, the university has told law enforcement to engage in a pursuit for the individual. Free speech is under attack in America.
"Racist, sexist" flyers found at WCSU
BY JULIA PERKINS
DANBURY — Western Connecticut State University officials condemned the racist
and sexist flyers found on campus on Thursday night.
One flyer said "It's OK to be white," while the other said "Islam is right about women," according to the university's spokesman. Photos of the flyers were sent to the FBI, spokesman Paul Steinmetz said.
John B. Clark, WCSU president, called the flyers "despicable and utterly unacceptable."
"I am both shocked and immensely saddened about this sick and outrageous behavior, especially since our University has worked so hard to be a warm, diverse and caring community for all, no matter their race, color, gender, sexual orientation/identification, disability and age," Clark said in a message to the university. "All members of our community should feel comfortable, safe and secure at the University. Indeed, we all should feel that WCSU is our second home."
The flyers were found on sidewalks and lawns outside of Fairfield Hall, a residence hall, and taped to windows in Higgins Hall, a classroom building, Steinmetz said.
The buildings are on the Midtown Campus.
The university is communicating frequently with the Federal Bureau of Investigation,
the Connecticut State Police, and Danbury Police, Clark said. Surveillance cameras
and interviews with possible witnesses are part of the investigation.
Clark said "outside agitators" could have spread the flyers, but students could be dismissed or face civil and criminal action if they are found responsible.
"Have no doubt that we are treating this as an attack on our University community and making every effort to see that those responsible are caught and properly punished," he said. "I am fully committed to the absolutely necessary goal this does not happen again. We must be ever vigilant to protect our University against these hateful attacks."
Anyone with information is asked to contact the university's police at 203-837-9300. Reports will be confidential.
__________________________________________________________
JOHN B. CLARK, UNIVERSITY PRESIDENT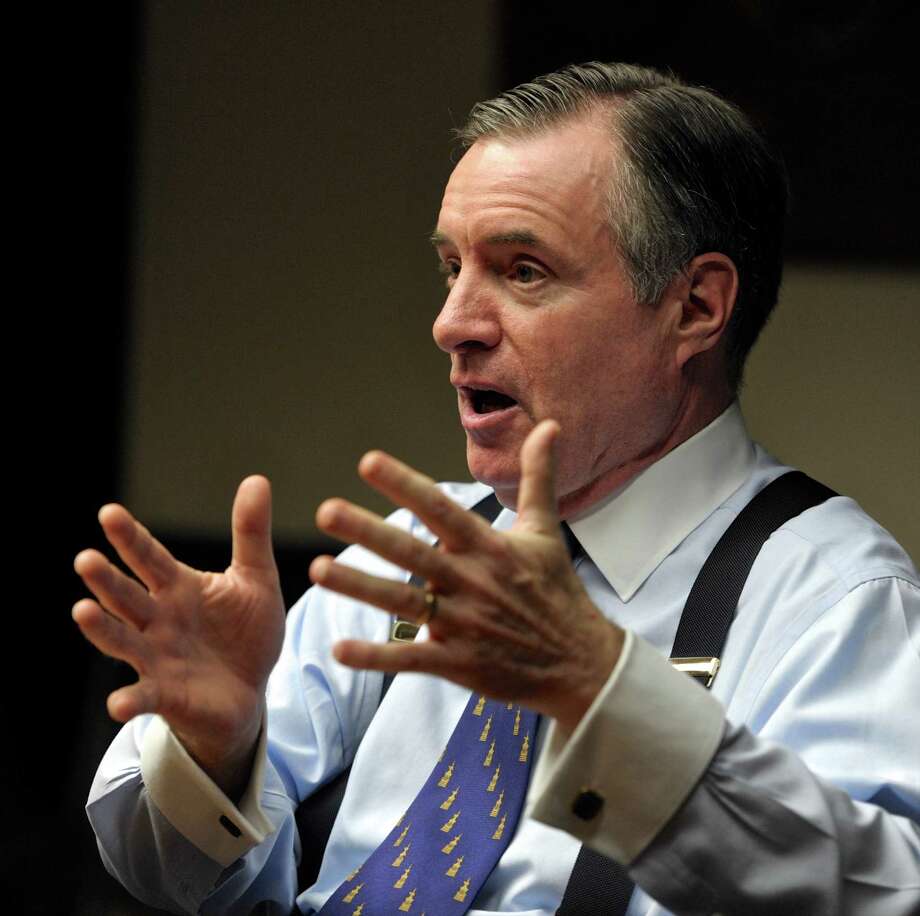 Republished below in full unedited for informational, educational and research 
purposes:
Before assuming the presidency of Western Connecticut State University, Dr. John B. Clark was the Acting University Executive Director of the City University of New York's (CUNY) Office of Business and Industry Relations. Before joining CUNY, he was a visiting professor at Stony Brook University. Prior to that position, he was Interim Chancellor of the State University of New York (SUNY). During the course of his career at SUNY, Clark was the interim president of four of its colleges; Plattsburgh, Brockport, Alfred State and Optometry. He also served as Interim Vice Chancellor for Enrollment Management and University Life at SUNY System Administration.
Before joining SUNY, he worked as a Wall Street analyst and investment banker specializing in health and higher education for 18 years. He was named to the Institutional Investor's All-American Research Team (honorable mention). Clark also held various positions in New York City and State government and is a Vietnam-era veteran who served with the 8th Infantry Division in Bad Kreuznach, West Germany.
Clark was co-editor of and contributor to "SUNY at Sixty: The Promise of the State University of New York"and author of a book review of Christopher Newfield's "Unmaking the Public University" for the prestigious British journal "Nature." He has delivered the annual Cardinal Newman lecture at the National University of Ireland (Maynooth) and spoke on Anglo-American comparative higher education at Wolfson College, Cambridge University.
Clark received his B.A. in History, cum laude, from Providence College, studied his junior year abroad at the University of Fribourg, Switzerland, and holds a MPA from the John Jay College of Criminal Justice (CUNY); M.A. in Economics from Fordham University, M.A. in Philosophy from New York University, and Doctorate in Education from Teachers College, Columbia University. His doctoral dissertation was on the works of the Blessed John Henry Cardinal Newman, author of the classic, "The Idea of A University."
Clark is married and he and his wife, Carolyn, have two daughters, Bridget, a student at Boston College and Catherine, a graduate of the University of Notre Dame.
Western Connecticut State University
181 White Street
Danbury, CT 06810
203-837-9000
________________________________________________________
SEE ALSO: