"FORGIVE YOUR ENEMIES"?
WHAT ABOUT BIBLICAL SELF DEFENSE?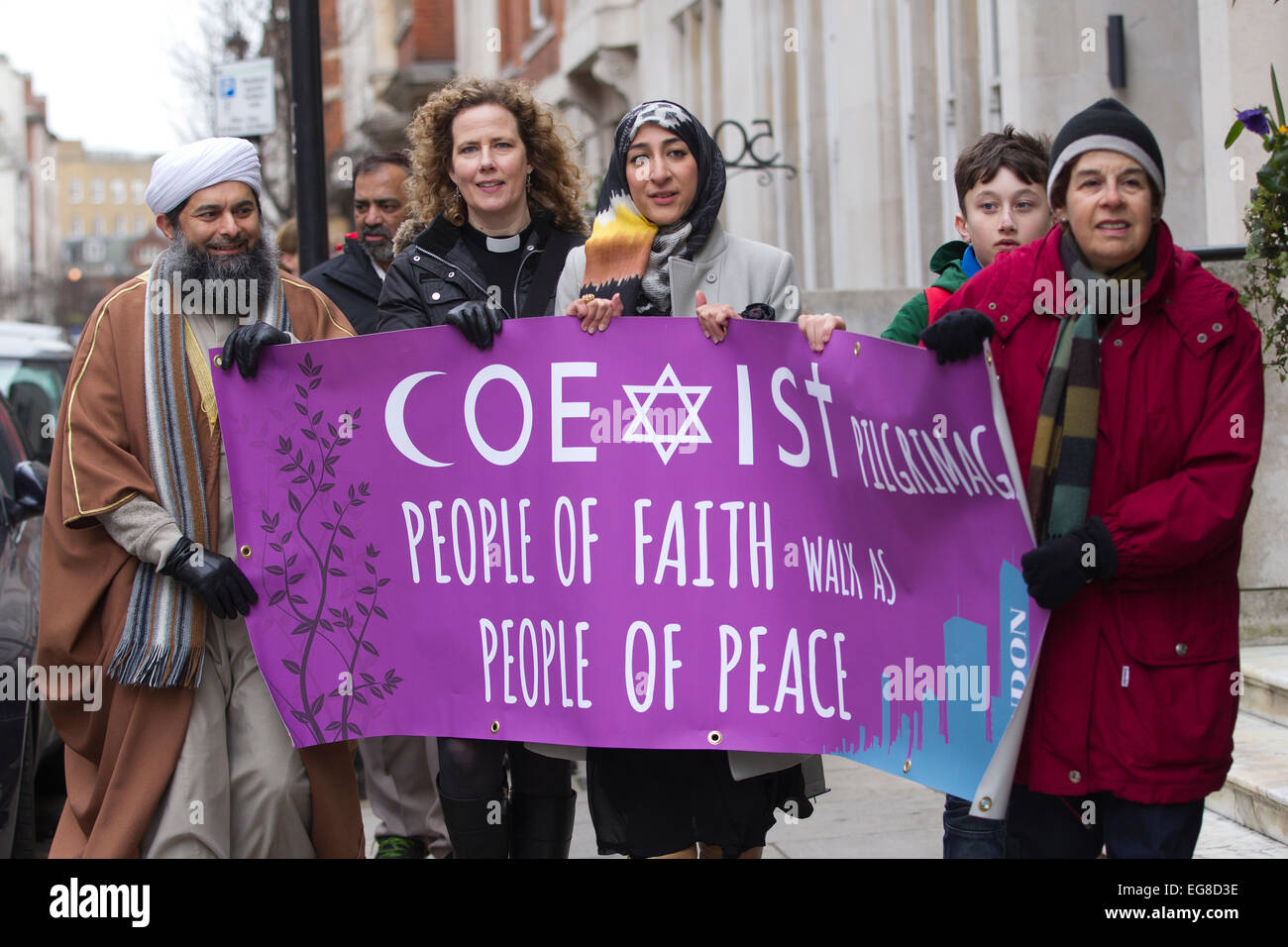 SOMETIMES "PEACEFUL" MUSLIMS ATTACK FOR SEX,
SOMETIMES FOR JIHAD OR SHARIA REASONS
Italy: Muslim migrant strips naked in street,
rapes 68-year-old woman on beach
BY ROBERT SPENCER
republished below in full unedited for informational, educational and research purposes:
Why does this keep happening? One survivor of a Muslim rape gang in the UK said that her rapists would quote Quran to her, and believed their actions justified by Islam.
The Qur'an teaches that Infidel women can be lawfully taken for sexual use (cf. its allowance for a man to take "captives of the right hand," 4:3, 4:24, 23:1-6, 33:50, 70:30). The Qur'an says: "O Prophet, tell your wives and your daughters and the women of the believers to bring down over themselves of their outer garments. That is more suitable that they will be known and not be abused. And ever is Allah Forgiving and Merciful." (33:59) The implication there is that if women do not cover themselves adequately with their outer garments, they may be abused, and that such abuse would be justified.
"Man strips naked in street, rapes old woman," ANSA, November 15, 2018:
(ANSA) – Ortona, November 15 – A 20-year-old Somali man stripped naked in the street and raped an elderly woman who was sunning herself on a beach in the Abruzzo town of Ortona on Thursday, local sources said.
The man was said to be have a protected status as immigrant.
The attacker first slammed the woman's head against some large rocks and then forced her to submit to sexual violence, the sources said….
"I was afraid he wanted to kill me, but luckily I managed to break free," said the 68-year-old at a hospital where she was treated for cuts and bruises and severe concussion.
_____________________________________________________________
Germany: Muslim who stabbed man 6 times over refused handshake gets no punishment
republished below in full unedited for informational, educational and research purposes:
He wrote an apology letter, and so all is well. What could possibly go wrong?
"Germany: No punishment for man who stabbed someone six times over 'handshake problem,'"
Voice of Europe
, November 16, 2018:
Fahim A. a young man gets off scot-free once more. This time for stabbing a man in the back six times in 2017.
The man was already well known to police for two ongoing drug offences as well as theft in 2014 and 2015, yet these had no weight on the judgment by the court in Frankfurt.
"Even though we don't live in Brazil there are also people here, who attack your honour, insult your sister and look at her."
In May 2018 the court gave him another warning and anti-aggression training for stabbing a man in the back six times because of a refused handshake in April 2017.
The only reason his victim was not too seriously injured was a thick leather jacket he was wearing at the time.
The court decided because Fahim A. wrote his victim a four page apology letter by hand and promised not to go outside the house with a knife anymore punishment wasn't necessary….
_____________________________________________________________
Australia: Sharia manual preaching jihad warfare and hostage taking found in airport prayer room
republished below in full unedited for informational, educational and research purposes:
What could possibly go wrong? It's a religion of peace!
"'It could certainly radicalise someone': Muslim imam discovers Sharia law book preaching jihad and hostage taking in Melbourne airport Islamic prayer room," by Stephen Johnson,
Daily Mail Australia
, November 15, 2018:
A Muslim imam has discovered a Sharia law book advocating jihad and hostage taking in Melbourne international airport's Islamic prayer room.
Sheikh Mohammad Tawhidi, a Shia imam who campaigns against Islamic extremism, saw the Arabic language book shortly before boarding a flight.
The Adelaide-based Shia religious leader and author made a video of himself flicking through the index, which featured references to jihad, 'taking hostages at war' and taxing 'infidel' non-Muslims.
Shortly before boarding his flight, he told Daily Mail Australia a fundamentalist Sunni Islamic law book had the potential to 'certainly radicalise someone'.
'It can turn a regular traveller or a frustrated, vulnerable traveller into an extremist,' he said, shortly after midday on Thursday. 'It goes against national security.'
Sheikh Tawhidi said that while the book of Islamic jurisprudence was possibly planted by an activist, Melbourne airport needed to 'take action'.
Several hours later, Melbourne Airport tweeted to Sheikh Tawhidi to confirm they had removed the Arabic language book, Fiqh us-Sunnah, by Egyptian Sunni Islamic scholar As-Sayyid Sabiq.
'Thanks for your message. We have a publicly accessible multi-faith prayer room open to travellers of various religions,' it said.
'The book has been removed for assessment of its suitability.'
The book about the practices of the Prophet Mohammad was authored by a prominent member of the Muslim Brotherhood, a pan-Sunni Islamist group campaigning for a global Islamic caliphate….
______________________________________________________________
Central African Republic: Muslims murder at least 42 Christians in jihad massacre in cathedral
republished below in full unedited for informational, educational and research purposes:
"The death toll could reach as high as 100," but this attack will get little international attention. The international media is much more concerned with trying to find incidents of "Islamophobia."
"At least 42 dead in cathedral attack in Central African Republic,"
Catholic News Agency
, November 16, 2018:
Alindao, Central African Republic, Nov 16, 2018 / 04:05 pm (CNA/EWTN News).- At least 42 people have died in an attack Thursday on the Cathedral of the Sacred Heart in Alindao, in the Central African Republic, according to local reports.
At least one priest was among those killed in the Nov. 15 attack. Some unofficial estimates have said the death toll could reach as high as 100. Many of the people killed were refugees sheltering at the Church.
The CAR has suffered violence since December 2012, when several bands of mainly Muslim rebel groups formed an alliance, taking the name Seleka, and seized power.
In reaction to the Seleka's attacks, some Central Africans formed self-defense groups called anti-balaka. Some of these groups, mainly composed of Christians, began attacking Muslims out of revenge, and the conflict took on a sectarian character.
According to reports from Aid to the Church in Need, ex-Seleka forces attacked the cathedral, reportedly in retaliation for a Muslim who was killed the day prior by anti-balaka.
The priest killed in the attack was vicar general of the diocese, Abbe Blaise Mada. Aid to the Church in Need added that some reports have said second priest, Father Celestine Ngoumbango, was also killed, but this has not been confirmed.
Houses in the neighborhood were also looted and burned.
Many Catholic churches in the country provide refuge to Muslims and Christians alike fleeing violence, included churches in the Diocese of Bangassou, some 140 miles to the east of Alindao, where several Catholic institutions have taken in displaced Muslims who face violence at the hand of anti-balaka.
Anti-balaka killed more than 100 Muslims in Bangassou in May 2017 before United Nations peacekeepers intervened, and since then the city's Petit Seminaire Saint Louis has been home to about 1,600 displaced Muslims. Another 2,000 Muslims have taken refuge at St. Peter Claver Cathedral in Bangassou….
_______________________________________________________________
UK: From appeasement to collusion-
Part 1: The Church of England
republished below in full unedited for informational, educational and research purposes:
Shaykh Ibrahim Mogra (Muslim Council of Britain)
and Justin Welby (Archbishop of Canterbury)
UK government moving from appeasement of Islamic extremists to collusion with them, while intensifying suppression of dissent.
UK government renews and deepens ties with Muslim Brotherhood affiliated Muslim Council of Britain.
Church of England engages in misguided interfaith dialogue with Islamic extremists.
Introduction
Since the end of the Second World War, and in the past 20 years in particular, British society has undergone an historically unprecedented transformation due to
mass immigration
. The speed and extent of the transformation, its negative
economic
and
social
consequences, and the fact it
never had a democratic mandate
, has contributed to a more
divided Britain
. Many difficulties have been
confronted and surmounted
with a variety of immigrant and immigrant-descended communities, yet when it comes to elements within the UK's burgeoning Muslim population (which
increased 75% between 2001-2011 [p. 22/80]
), the problems can seem intractable.
The fracture line
most prone to splitting
in multicultural Britain lies between Muslims struggling with (or against)
integration
— often for
religious reasons
— and the white working-class communities which have
borne the brunt
of their country's imposed transformation. Many Muslims fear so-called
Islamophobia
(a term both arbitrarily defined and employed), while UK authorities
enthusiastically pursue
supposed Islamophobes. However, public concerns regarding Islamic
terrorism
and
extremism
,
demographic upheaval
,
grooming gangs
and a variety of imported Muslim intra-communal socio-cultural problems (including
female genital mutilation
[FGM],
'honour violence'
,
polygamy
and
forced marriage
), seem typically treated with kid-gloves by all branches of the UK establishment.
FGM
, for instance, although illegal since 1985, has seen zero prosecutions despite
one case being reported every hour
. Moreover, there are now state-funded
specialist clinics
in the UK which address FGM's health complications. From a certain angle, the appeasement of the practice seems to have blurred into something approaching collusion with it.
This specific instance in the public health sector of appeasement becoming more like collusion is part of a pattern being witnessed across all branches of the UK establishment. For the sake of avoiding social upheaval in the short term (and therefore amassing it in the long term), the UK establishment's tendency is to side with sections of Britain's Muslim population. The flip side of this is that the government has turned against the broader population, which manifests in an increasingly
draconian approach
to dissenting voices, such as
Tommy Robinson
. For instance, the UK government has
renewed and deepened ties
with the suspected
Muslim Brotherhood front
, the
Muslim Council of Britain
(MCB). Ties were
severed
in 2009 after former MCB Secretary General, Daud Abdullah, signed the
Istanbul Declaration
, which called for violence against UK armed forces. Despite this — or perhaps because of the MCB's potential to generate violence — Prime Minister Theresa May now presides over a rapprochement with them. She knows very well who she is getting involved with, because she was Home Secretary when the still largely censored
Jenkins Report
was released in 2015 and therefore had full access to it. Along with the
Muslim Association of Britain
(MAB) and
Islamic Society of Britain
(ISB), the report cites the MCB as an organisation with Muslim Brotherhood affiliations.
According to the Jenkins Report, "aspects of Muslim Brotherhood ideology and tactics, in this country and overseas, are contrary to our [UK] values and have been contrary to our national interests and our national security".
Denounced
in December 2016 by the Foreign Affairs Select Committee (headed by MP
Crispin Blunt
), the Jenkins Report and its warnings were countered with a
more favourable picture
of the Muslim Brotherhood, which now seems to be the preferred approach of the UK government. This switch is despite the Brotherhood having been marked as a
global threat
by the US Subcommittee on National Security, despite it being proscribed as a terrorist organisation in
several countries
, and despite its branch,
Hamas
, being overtly terrorist. Furthermore, the Brotherhood is the ideological root of
Al Qaeda and Islamic State
and
works globally to subvert and Islamify societies
via infiltration of the organs of state and other public bodies, such as media and charities. It shares the goal of a global caliphate with the Sunni jihadists it has spawned, and only differs from them in its general preference for gradualism over revolutionary violence.
In Western democracies, by publicly rejecting political violence and
posing as moderates
, the messaging of Muslim Brotherhood operatives can be
seductive for politicians and establishment figures
eager to hold together their fragmenting societies and find a bulwark against terrorism. However, the risk of reaching-out to "Islamists" who wish to engage in/with democracy is that it increases the potential for infiltration — and this is the weakness of the rapprochement strategy
Leiken and Brooke
argued for in 2007. This misguided strategy was favoured by the Obama administration and now seems to have been adopted by Theresa May's government. Forging links with Muslim Brotherhood affiliates, and appeasing their demands in the hope it lessens jihadist terrorism, offers only
false hope
. Non-violent "Islamists" and jihadists implicitly
act in concert
, forming a pincer movement to Islamify society by subversion and intimidation respectively. The appeasement of political Islam by governments across Western Europe is transforming the continent against the will of vast numbers of its citizens and is effectively in collusion with the "Islamist" agenda — yet jihadist violence persists. The strategy is not working.
The UK government is now crossing the line from appeasement to collusion by bringing the MCB in from the cold. If its members are indeed Muslim Brotherhood operatives, they are wolves in sheep's clothing who subscribe to the Brotherhood motto:
"Allah is our objective. The Prophet is our leader. The Qur'an is our constitution. Jihad is our way. Dying in the way of Allah is our highest hope."
This is a call to theocratic jurisprudence and holy war is at least implied — it is also arguably treasonable according to section 3 of the UK's
1848 Treason Felony Act
.
What follows is the first in a series of articles examining 'Islamist' influence and infiltration into the various branches of the UK establishment: Church, Monarchy, Military, Security Services, Police, Prison Service, Judiciary, Legislature, Civil Service, state media and banking/corporate interests.
It is perhaps appropriate to begin with the Church of England, given the overwhelmingly religious motivations of Islamic extremists. Moreover, the weakness of Christianity as a cultural force in Europe seems a fundamental aspect of the continent's crisis in confidence. It has been observed by commentators such as
Melanie Phillips
that the decline of Christianity has left a
moral and spiritual vacuum
ready to be filled by a more self-assured belief system. It is within this context that the Church of England is ingratiating itself to extremists Muslim clerics, fulfilling Christopher Hitchens' prophetic warning that the West's own ecumenical and multiculturalist priesthood will
"hold open the gates"
for a resurgent and expansionist Islam.
Part 1: The Church of England
The UK's state religion is the Church of England and as such is a centuries-old branch of the political establishment. Now largely bereft of political power, it nonetheless still exerts some soft-power in terms of moral influence in British public life. Headed by the Archbishop of Canterbury, Justin Welby, the Church of England has a track record of interfaith dialogue with extremist Muslims.
A former Archbishop of Canterbury, Dr. Rowan Williams, advocated the
absorption of aspects of Sharia law
into UK legislation. Some Muslim groups supported Williams in this, for instance, the Rochdale-based Ramadhan Foundation, an educational and welfare body. They said Williams' advocacy was
"testament to his attempts to understand Islam and promote tolerance and respect between our great faiths"
. The same foundation has a history of making outlandish and delusional comments, including referring to
Israel as "the new Hitler"
. Williams also made the claim at a 2014 conference organised by the supposedly integrationist and progressive Islamic Society of Britain (ISB), that Islam is
rejuvenating British values
. However, according to
The Muslim Brothers in Europe: Roots and Discourse (p. 65)
, ISB is one of several movements which "have their ideological roots in the activism of
Sayyid Qutb
and
Maulana Mawdudi
," two key founders of modern jihadism. The
"offensive jihad"
of Al Qaeda and Islamic State — their holy war for Islamic world-domination — is in no small measure the result of Qutb and Mawdudi's promotion of
extremist teachings and violence
.
As well-meaning liberals, Williams and Welby engage in interfaith dialogue aiming for a "draw" — they aim for the common ground of understanding among equals. However, Islamic supremacists enter such dialogue with the aim of "winning" — as religious exclusivists, it could not be otherwise, whether they are honest about it or not. Moreover, as Samuel Westrop has noted,
"honorable activities do not only attract those with honorable intentions"
, and the involvement of extremists poisons the entire interfaith exercise — extremists such as
Inter Faith Network members, Jamiat Ulama e Britain (JUB)
, who are
"directly affiliated"
with Pakistani seminaries that have close ties to the Taliban. The error of the interfaith template is therefore similar to the equally misguided attempt to engage "Islamists" in the democratic process. Islam, in the purist 7th century form, advocated by the Muslim Brotherhood and others, is a totalitarian theocratic system and therefore sees democracy as
haram
. For "Islamists", engaging with the democratic process is only a means to the end of destroying it from within.
Welby has, in recent years, made numerous pointless attempts at dialogue with those for whom dialogue has a foregone, supremacist conclusion. In 2016, he welcomed
Muhammad Naqib ur Rehman
to Lambeth Palace to counter "the narrative of extremism and terrorism", despite Rehman having openly praised acts of terror in Pakistan. In July 2018, Welby hosted the Grand Imam of Al-Azhar, Shaykh Dr. Ahmad al-Tayyeb, for the
"Emerging Peacemakers Conference"
. Given the conference title, it is grimly ironic that this is the same al-Tayyeb who in 2015
refused to condemn Islamic State
as un-Islamic. Welby, in his capacity as an amateur scholar of Islam compared to al-Tayyeb, contradicted this a year later with his claim that ISIS had
"nothing to do with Islam"
. Al-Tayyeb also considers
apostasy punishable by death
and, as head of
Al-Azhar
, the world's foremost Sunni university, is party to both
incitement
against Egypt's much-persecuted Coptic Christian minority and the promulgation of Sunni jihadism's
ideological underpinning
.
Concerning UK-based "Islamists", Welby
visited
the
Hamas-linked Finsbury Park mosque
after
Darren Osborne's 2017 vehicular ramming attack
. Ignoring the fact that it was a Hamas-linked mosque which had been the victim of a
style of attack favoured by Hamas
, Welby went on to honour its
"hero imam"
, Mohammed Mahmoud, at the
2018 Lambeth Awards
. Mahmoud's award was for having prevented violence — he protected Osborne from an angry Muslim mob in the direct aftermath of the attack. However, Mahmoud's association with
alleged former Hamas military commander
, Finsbury Park mosque trustee
Mohammed Sawalha
, was discretely overlooked. From Welby's actions, we can surmise that he was either naively content with, or unwilling to question, the mosque's 2017 explanation that it was
"unaware"
of Sawalha's background and status as a
Hamas politburo member
.
Welby has done much work in the interfaith field with his
"friend"
, MCB Assistant Secretary General,
Ibrahim Mogra
. Although moderate in his public pronouncements, Mogra regularly re-tweets posts from the
"extremist"
advocacy group, Muslim Engagement and Development (
MEND
), and, as a senior MCB member, is formally linked to many who have openly supported the likes of
Bin Laden
and
Hamas
. Furthermore, Mogra has promoted "Islamist" narratives within the British education system by writing a
Teacher Handbook
on Islam. The handbook includes justifications for amputation punishments, violent jihad, polygamy, slavery and — casting doubt on Mogra's interfaith work — Islamic supremacist thinking.
It is therefore reasonable to conclude that Archbishop Welby is willingly blind to Islamic extremism and is actively covering for it, for instance, with the false-equivalency that
"many faiths, not just Islam"
have a problem with radicalisation. Moreover, Welby asserts that it is an irrational
"fear of Muslims"
among the public which is tearing British society apart, rather than Islamic extremism, which he downplays by warning against
"hysteria"
. Furthermore, he claimed the number of young Muslims travelling to Syria to fight for Islamic State and other jihadist groups was
"extraordinarily small"
— it was approximately
800
(including family members). The UK now faces an ongoing severe terror threat from the around
400
fighters who have returned, adding a combat-hardened core to the pool of up to
35,000 potential jihadists
already in the country. For Welby, the public is not to believe its lying eyes that it is his interfaith partners who sow the ideological seeds which sprout into sectarian apartheid and acts of terror. This
"gaslighting"
of the British public, as shall be further illustrated in this series of articles, is ubiquitous across British public life — the primary problem of Islamic extremism is fearfully overlooked and the secondary response of public concern is derided as delusional or bigoted.