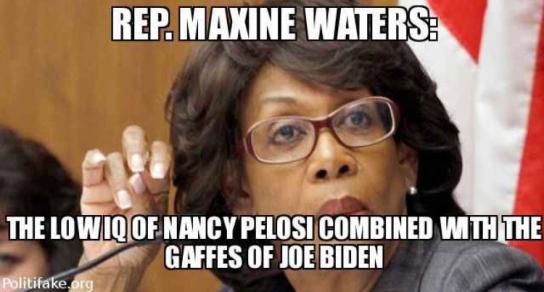 MAD MAXINE: MAXINE WATERS THE MOVIE~LIBERAL INSANITY PERSONIFIED
InfoWars

takes you on a dark journey into the criminal mind of one of Americas most corrupt and divisive politicians, C

ongresswoman

Maxine Waters.
Created by Darrin McBreen and Owen Shroyer.
Animation by Walker Anders.
Tucker: How did Maxine Waters
afford $
4.3 Million mansion?
BUSTED! Loudmouth Maxine's Dirty Secret Inside Her $4.3 Million Mansion Found After 40 Years In Congress
Kara Curry for RWN reports, California State Representative Maxine Waters, a Democrat representing California's 43rd district and also one of the poorest areas in Southern California ­– sure has managed to amass quite a bit of wealth for herself over the 40-or-so years that she has worked as a civil servant paid by the tax dollars of hard-working Americans. See the report here:
https://youtu.be/oG8krcxrZTA
Read More/Source/Credit/FairUse:
https://rwnofficial.com/maxines-mansi...
VIDEO:
Author and commentator Mark Steyn on liberal darling Rep. Maxine Waters making TIME magazine's '100 Most Influential People' list.
#Tucker
OFFENDED AGAIN