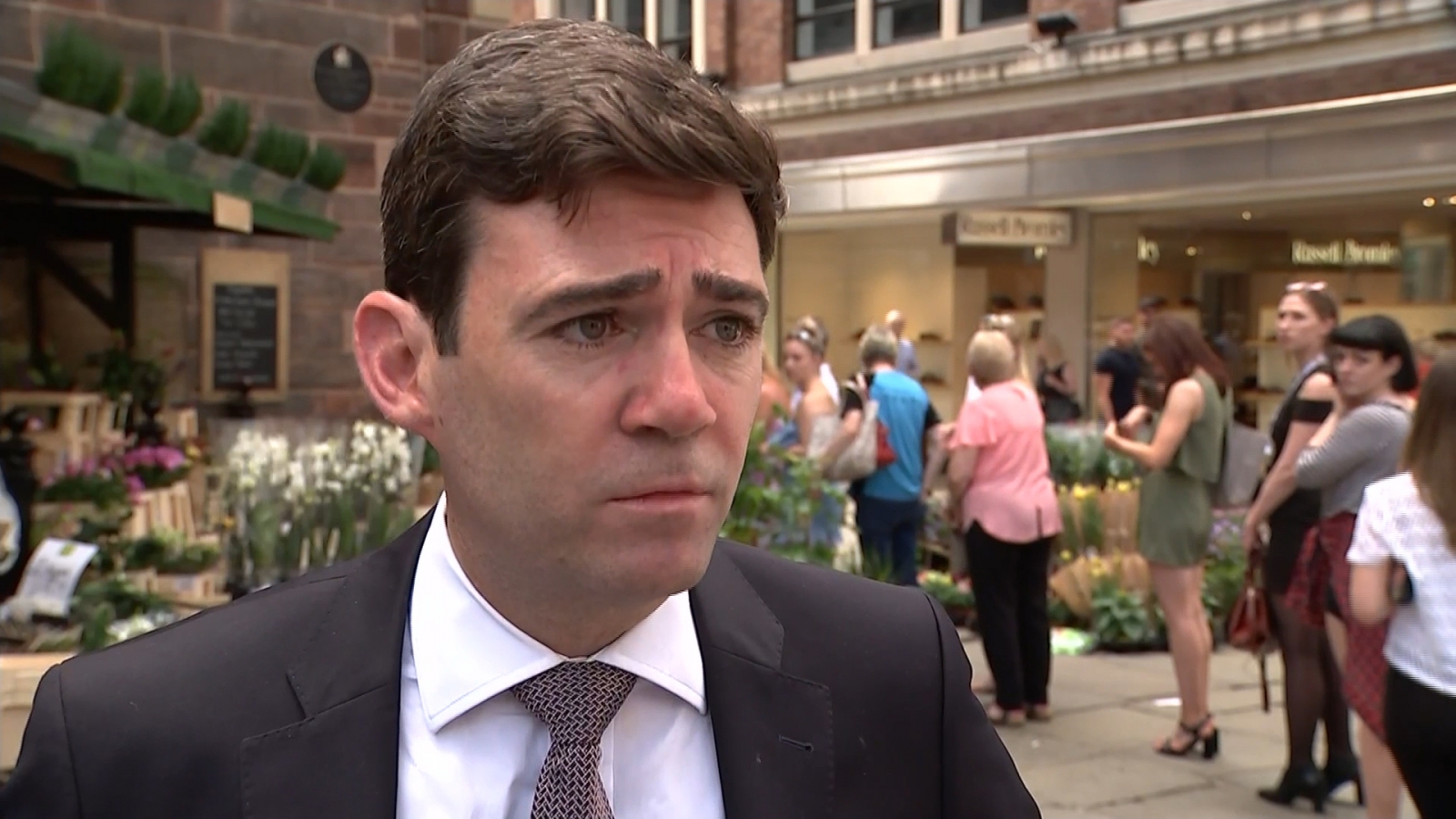 UK: MANCHESTER MAYOR ANDY BURNHAM SAYS JIHAD MASS MURDERER WAS "NOT A MUSLIM"
republished below in full unedited for informational, educational, and research purposes:
 

His friends described Salman Abedi as a "devout" Muslim. He had memorized the 
entire Qur'an. But the imam Andy Burnham, mayor of Manchester, says he was not a 
Muslim. On what grounds? On the grounds that he committed jihad mass 
murderer, and as everyone knows, Islam is a Religion of Peace. 

Any 
Muslim who commits an act of violent jihad becomes, simply by virtue of 
doing so, not a Muslim. Islam is thus always preserved as good and 
benign, no matter what crimes are committed in its name, and politicians
 such as Andy Burnham are free of any responsibility to understand the 
motives and goals of those who have vowed to destroy us. See how it 
works?
"Manchester Mayor: Bomber Was A Terrorist, Not A Muslim,"
LBC
, May 24, 2017:
Manchester Mayor Andy Burnham says the bomber who killed 22 people was a terrorist, not a Muslim….
But the Mayor of Manchester insisted that this man was a terrorist who had noting to do with Islam.
Speaking to Nick Ferrari on LBC, he said…
"The message that I would want to get over – and this is how the vast majority of people feel – this man was a terrorist, not a Muslim.
"He does not represent the Muslim community. We've got to keep that distinction in mind all the time. This was an unspeakable act.
"The worst thing that can happen is that people use this to blame an entire community, the Muslim community.
"In my view, the man who committed this atrocity no more represents the Muslim community than the individual who murdered my friend Jo Cox represents the white, Christian community."