THE VESSEL-SEE VIDEOS ABOVE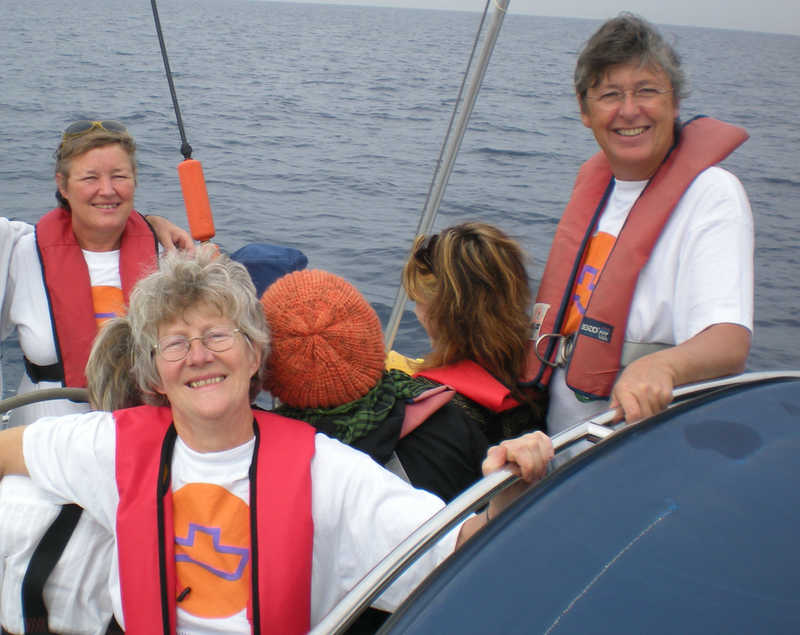 REBECCA GOMPERTS, FOUNDER
Women on Waves
P.O. Box 15683
1001 ND
Amsterdam
The Netherlands
tel: +31 20 465 0004
email: info@womenonwaves.org
Guatemala blocks entry of 'abortion boat'
GUATEMALAN ARMY EXPELS DOCKED DUTCH ABORTION BOAT SEEKING TO KILL BABIES AT SEA
republished below in full unedited for informational, educational, and research purposes:
GUATEMALA CITY, Guatemala —
The army of Guatemala has expelled the crew of a Dutch boat that had docked on its shores in an effort to transport abortion-minded mothers out to sea, where it would provide drugs to end their child's life.
According to reports, the non-profit organization Women on Waves had docked at the Port of San Jose last week to offer medicinal abortions to mothers in the country. The group proffers abortions to women who are up to 10 weeks pregnant, as it transports them out to international waters to provide mifepristone and misoprostol.
As abortion is illegal in Guatemala, except in cases where the mother's life is deemed to be in danger, Women on Waves thought it could get around the prohibition by offering the abortions out at sea.
"Guatemala has been chosen because the laws are very restrictive on the subject of abortion," Quetzali Cerezo of the group Women in Equity, which partners with the organization, told reporters.
However, President Jimmy Morales would have nothing of it.
"The military will not permit this group to carry out its activities in the country," read a complaint from the Guatemalan army, according to the Dutch News outlet Deutsche Wells.
It said that must adhere "to the Constitution regarding the preservation of human life and the laws in effect in our country."
But Women on Waves decried the denial, stating the government was "obstructing a lawful protest against the state's restrictions on the Guatemalan women's right to safe abortion."
"Here we have all required licenses to enter, stay and sail in Guatemala. Detainment of the abortion ship is a violation!" the group also Tweeted.
It said that "[e]specially at the dawn of the Zika crisis, access to safe abortion is fundamentally an issue of social justice."
Four of the seven crew members on the ship were U.S. citizens, according to La Prensa Libre. Those aboard the boat include Rebecca Gomperts, Daniel Evans, Merilee Nyland, Alicia Ott and Seth Bearden.
Deutsche Wells reports that a crowd of protesters was ready to push back against the abortion organization, to physically block those from Women on Waves who came ashore.
"Why don't you go to the Netherlands to kill children?" called out Marleny Arias, 50.
While Roman Catholicism is prominent in Guatemala, it is also stated to be the most Evangelical country in Latin America, with 40 percent of the population identifying as Evangelical and 47 percent identifying as Roman Catholic.
_______________________________________________________
Published on Feb 24, 2017
Crew members of the non-profit organization, 'Women on Waves' which offers free abortions, are being expelled from Guatemala, at Quetzal port, in the city of San Jose, Friday.
The Dutch organization provides abortions in countries where it is illegal. They planned to stay in Guatemala for five days, however were intercepted by the military and are being prevented from disembarking, as according to authorities they did not comply with migration policy, as well as the fact abortion is illegal in the country.
HARDtalk Rebecca Gomperts Women on Waves 1of2:
Published on Oct 29, 2013
HARDtalk - Rebecca Gomperts - Women on Waves Prt 1
Is access to abortion a human right for women everywhere in the world? Women on Waves has for more than ten years provided abortions and contraception to women who live in countries where terminating pregnancy is illegal or restricted. The organisation was set up by the Dutch doctor Rebecca Gomperts who hires a ship registered under Dutch law and sails into international waters to provide abortion. How does she justify helping women ignore the social, religious and political climate in their own countries?
Rebecca Gomperts, MD, MPP, PhD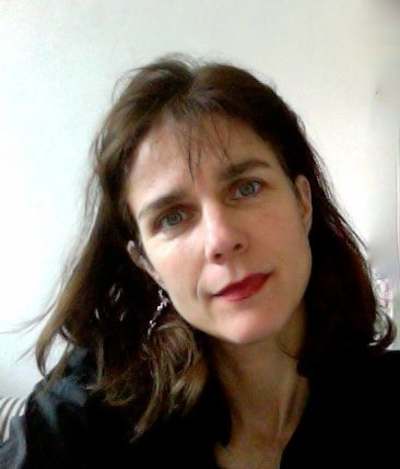 In response to a growing number of help emails from women around the world, Rebecca founded Women on Web, an online medical abortion service in 2005. The service supports women living in countries where safe abortion is not available, to obtain information and access abortion pills. Every year Women on Web helpdesk members answer more than 100.000 emails from women all over the world.
In 2011 Rebecca completed a Masters Public Policy at Princeton University and in 2014 she completed her PhD at Karolinska Institutet.
Rebecca Gomperts also wrote a novel "Zeedrift" and published articles and essays.
Rebecca Gomperts received the MS Women on the Year 2001 award, the Women making History award by Planned Parenthood of New York City (2002), the Clara Meijer-Wichmann Penning of 2002 by the Liga voor de Rechten van de Mens, the Margaret Sanger Woman of Valor award (2004) and the Global Women's Rights Awards, Feminist Majority Foundation (2007) and Women deliver 100: the most inspiring people delivering for girls and women (2011). Allan Rosenfield Award for Lifetime Contributions to International Family Planning (2012).
She was named as one of the global thinkers 2015 by Foreign Policy.
KILLING OF THE UNBORN 12 MILES OFFSHORE
The Abortion drone flies abortion pills from one country to women in another country. Using the different legislations and regulations it makes the reality of women in countries where abortion is restricted visible by creating access to the abortion pills.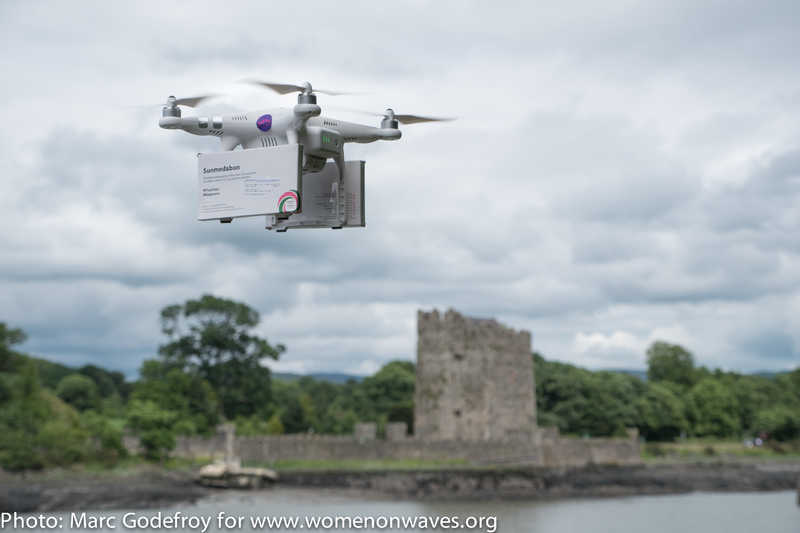 Women on Waves is an organization that uses multiple strategies to promote the message that women have fundamental autonomy over their own bodies. One of the ways that it communicates this belief is through artistic expression. Over the years we have engaged in various art projects, collaborating with artists, designers, filmmakers, and curators.