"TORNADO TWIN" ALLEGED MOLESTER
RICK WARREN'S SADDLEBACK CHURCH YOUTH WORKER ARRESTED FOR MOLESTING BOYS
republished below in full unedited for informational, educational, and research purposes:
A Lighthouse Trails reader has alerted us to a news story in the
Los Angeles Times
(see below) about the arrest of a 32-year-old Saddleback Church male youth worker who has been accused of molesting two 14-year-old boys at Saddleback. Some may wonder why we are posting a news story about child sexual abuse. Since the early years of Lighthouse Trails, we have included in our reporting issues on child sexual abuse, in particular, within the church.
Regarding the fact that this is Rick Warren's Saddleback Church where the alleged molestation occurred, we need to make some comments. First, we know that child sexual abuse happens in many churches (partly because Christians are generally very trusting people and predators know this is a good place to find unguarded children), and we certainly cannot directly blame Rick Warren or his Purpose Driven movement for what happened. However, there is some indirect blame here, not just with Saddleback but with all seeker-friendly, church-growth churches.
In a statement
sent out by two of Rick Warren's pastors on May 26, it said that Saddleback Church "require[s] fingerprinting, professional background checks, and personal interviews," for all who volunteer to work with "kids and students." But this is not nearly adequate as many molesters have never been caught or arrested, and predators are not going to admit that is what they are in personal interviews. Herein lies the problem: The seeker-friendly churches have been guilty of allowing unsaved and/or newly saved or immature Christians to become Sunday school teachers, youth workers, missionaries, Bible study leaders, etc., and this is wrong (and unbiblical). They do this, in part, because they want to make everyone at the church feel welcomed, useful, and comfortable. And in some cases, seeker-friendly churches have a deficit in saved and/or mature believers who can lead and teach so they use what they have (many unsaved or immature Christians). But they have done this at the expense of those in the congregation who are trusting them to guide and teach them and also to protect their children while in church. Unbelievers especially should never be put in any position of leadership, mentoring, or teaching (or working in any capacity with children or teens). Period. So at least in this respect, Saddleback has created a potentially dangerous environment for children by the very nature of their seeker-friendly, church-growth model in how unbelievers or immature believers are allowed to lead, teach, and help.
Now we want to make one thing clear, sexual abuse of children doesn't just happen in seeker-friendly churches. For example, it also happens in legalistic churches where an abuse of authority is occurring and people (and kids) are afraid to speak up. It also happens in churches that are neither seeker-friendly nor legalistic in cases where there is just downright naivety and ignorance by the adults. There was a case several years ago in a church in Portland, Oregon where a young man had joined the Sunday School teaching team. He was working in a classroom as an aid with a teacher of children under 7. Often, he was seen taking a child to go to the bathroom, but no one thought twice about it. A few years into this, it was discovered that he had molested dozens of church children during the bathroom visits. Many of these molested kids grew up with many painful issues.
If you belong to a church, no matter what kind it is, you better make sure your church has implemented a safety plan to protect kids. In this day and age where sexual deviance is at an all-time high in our society, it takes more vigilance than ever to make sure children do not become victims of sexual abuse.
It is heartbreaking to think about who-knows-how-many boys at Saddleback Church have been molested by this 32-year-old male predator. Their lives will never be the same. And no seeker-friendly, purpose-driven, church-growth strategy is going to help them in the long run. They are going to need a true relationship with Jesus Christ and a life sustained by and developed in the Word of God. They are going to need parents and teachers who also have these qualities. Substitutes like spiritual formation, contemplative prayer, celebrate recovery etc. will never take the place for the real thing.
For the two 14-year-old boys at Saddleback who were brave enough to come forward, we say bravo. You did the right thing, and we pray that you will keep your eyes and your heart toward the Lord during this tough time and not allow Satan to use this to destroy your lives.
Finally, we urge parents to do everything you need to do to protect your children from becoming victims of sexual abuse. Two of our authors address this issue in their books, articles, and booklets—
Investigative Sergeant Patrick Crough
and
Gregory Reid
. To read some of the articles and reports we have published on child sexual abuse and how to protect your kids such as Patrick Crough's article "
Protecting Your Child From Sexual Predators – With Prayer & the Word,"
see the links below.
As for the
LA Times
news story below, let us pray for the boys who have been victimized and also that all victims of this pedophile/homosexual will come forth. The power of sin lies in its secrecy, especially in the case of child molestation. We always thank the Lord when such matters are no longer concealed. That's when healing can begin for the victims if given the wisdom of the Lord.
Parents who suspect their children have been victims of Ruben Meulenberg are being urged to contact OC Crime Stoppers at (855) TIP-OCCS. (source: ABC News: http://abc7.com/news/oc-youth-mentor-accused-of-lewd-acts-with-2-teen-boys/2041417/. )

By Joseph Serna
Los Angeles Times
A youth mentor at Saddleback Church in Lake Forest has been accused of acting inappropriately with two teenage boys while he volunteered there, the Orange County Sheriff's Department said Friday.
Ruven (Ruben) Meulenberg, 32, was arrested Thursday and booked on suspicion of lewd and lascivious acts on a child and is being held on $100,000 bail, authorities said. Jail records show he is scheduled to be arraigned Tuesday in a Santa Ana courtroom.
Detectives were alerted to the situation after a 14-year-old boy told his parents that Meulenberg had molested him, Lt. Lane Lagaret said. The parents told the church's youth pastor, who called the Sheriff's Department, Lagaret said.
Another 14-year-old boy turned up during the detectives' investigation, Lagaret said.
Click here to continue reading. (See information below about Ruben (Ruven) Meulenberg.)

Ruben (Ruven) Meulenberg:
Has worked for years with his identical twin brother Efraim Meulenberg in video game development. According to KidMin Academy where the brothers are listed as faculty:
Ruben and Efraim Meulenberg have trained 40,000 game developers, 20,000 musicians, thousands of children's- and youth workers globally, and have been in ministry for 15 years. They're known for their breakthrough work at Saddleback Church and founded KidsWantAnswers.com, through which they bring cutting edge media and curriculum to churches and families.
Watch this 2015 video (if you can bear it) of the Saddleback Junior High "Glow Party" that was produced by the Meulenberg brothers:
https://www.youtube.com/watch?v=oS38vpsqTtc
. Witnessing how Saddleback Church is "teaching" their junior high kids to go into a frenzied state as has happened here in this video is distressing. Is it any wonder that things are out of control at Saddleback Church?
"Glow Party" at Saddleback Junior High group, produced by Ruben and Efraim Meulenberg
And this news video story about possibly more victims:
Related Information:
Boy Scouts' Rulings Put Boys at Risk (and "Letter to the Molester" and "What Being Molested Cost Me")
5 Things You Can Do to Protect Your Kids From Sexual Predators
Bill Gothard Resigns from Institute in Basic Life Principles Under Allegations of Sexual Abuse (And How to Spot the Signs of a Sexual Predator)
As Lighthouse Trails has been researching the situation at Saddleback Church over the alleged molestation charges, we came across this YouTube video by a 29-year-old woman. We are posting this for informational and research purposes with the hope it will help parents think about their teens' youth groups. Something to think about. Parents, let's protect our kids.

If you, as a parent, do not know how to spot a sexual predator, it's time you read Patrick Crough's incredible book, Seducers Among Our Children. One of the key signs is if a particular person is giving your child more attention than he should be.
SEE ALSO:
Saddleback Church Statement Appears to Downplay Role of Alleged Molester Ruben Meulenberg
republished below in full unedited for informational, educational, and research purposes:
On Friday evening (May 26), Saddleback Church released a statement about the arrest of Ruben Meulenberg, the man who
allegedly has been molesting boys at Saddleback
. The Saddleback statement called Meulenberg a "student ministry volunteer." Here is the full statement:
We are shocked and grieved to share that this week a Saddleback member reported that a student ministry volunteer had acted inappropriately with two 14-year-old boys. Of course, our staff quickly reported this accusation to our Orange County Sherriff's Department. The next day, the volunteer was arrested on suspicion of the offense. The investigation of the accusation is now in the hands of the proper authorities.
We ask you to do two things: first, please pray for the Saddleback families who are involved in this sad matter; second, please pray for the investigators as they determine the facts. As followers of Jesus, we always want the whole truth to come out because Jesus taught us that lies enslave us, but the truth sets us free.
As a part of Saddleback, you know that our church has been built on the service of thousands of volunteers who donate hundreds of thousands of hours of their time. Most of you know that for decades we've had extremely high requirements and strict procedures in place for anyone who volunteers in our student and children ministries.
To be considered for volunteering with kids or students, we require fingerprinting, professional background checks, and personal interviews. We also use services that report any illegal activity to us immediately. In this case, the accused volunteer had no record of arrest or criminal charges. Also, our church requires volunteers who work with students or children to complete an annual training regarding appropriate conduct. Our system of safeguards has safely served over 40,000 students and children for 38 years.
Please pray for everyone involved. We love you.
Kurt Johnston, Student Ministries Pastor & Elder
Steve Johnson, Executive Pastor & Elder (source)

Lighthouse Trails has since learned that Ruben Meulenberg, at least according to two sources (one by a source very close to Rick Warren and Saddleback), is not merely a volunteer at Saddleback – he is also a staff member.
The first source is from an article written by public relations journalist Larry Ross, who states:
The Meulenberg brothers are versed media artists, programmers, consultants and the creators of FPS Control. As experienced professionals in the media industry, their training materials have trained over 20,000 musicians and 40,000 game and app developers globally, including Disney Mobile. Some past clients include ING Bank, Thompson, Pearson Education, RedHat, Logica CMG and Orange. They reside in southern California and serve on staff at Saddleback Church in the technology, communication and marketing ministries. (http://alarryross.com/tornado-twins-develop-unprecedented-video-game-the-game-bible-series/, emphasis added)

Ross has close ties with Rick Warren and Saddleback and has written
numerous promotional reports
on the Purpose Driven pastor.
The second source is from a Point of View interview done in 2014 where Meulenberg is described as a staff member at Saddleback:
The Tornado Twins' materials have trained over 20,000 musicians and 40,000 game and app developers globally, including Disney Mobile. Some past clients include ING Bank, Thompson, Pearson Education, RedHat, Logica CMG and Orange.
Born and raised in the Netherlands, the Tornado Twins immigrated to the United States to create meaningful media. They reside in southern California and serve on staff at Saddleback Church in the technology, communication and marketing ministries. (https://pointofview.net/show/wednesday-october-22-2014/, emphasis added)
Ruben and Efraim Muelenberg (photo from YouTube 2 second clip; used in accordance with the US Fair Use Act)
If indeed Ruben Meulenberg is a staff member and one with a significant role in youth ministry at the mega church, then the statement released by Saddleback on May 26th has downplayed or minimized Meulenberg's role at the church.
In addition to Ruben Meulenberg's apparent staff position, his father,
Abraham Meulenberg
, is a pastor at Saddleback in charge of interfaith outreach. He was involved with Rick Warren's efforts to form alliances with the Muslim community (
source
). Ruben's mother, Marieke Meulenberg, is also a staff member at Saddleback, and according to her LinkedIn page, she serves as Project Manager and Volunteer Coordinator for the Office of the Pastor (
source
).
In various capacities, Ruben Meulenberg appears to have been quite involved at Saddleback. As you can see from
this video of a Junior High "Glow Light" event,
the Meulenberg brothers have been involved with training and influencing the youth at Saddleback (you may find this video disturbing as you watch the Meulenberg brothers, who call themselves the Tornado Twins, lead a large number of Saddleback Junior High kids into a frenzied state). The identical twin men have also introduced video games to Saddleback youth, and in fact, Rick Warren has encouraged and promoted one of their games as you can read in this
Christian Post
article,
"Rick Warren Praises Twins' Efforts to Create a Bible Video Game That Isn't 'Cheesy."
And according to an Amazon web page, Warren also co-authored a book with Ruben Meulenberg along with some other authors titled
Transformed: How God Changes Us.
It seems very clear that Ruben Meulenberg has had more than a "volunteer" role at Saddleback, thus making the Saddleback statement misleading.
We hope Rick Warren and his staff will not try to minimize this tragic situation or their role in it in their failure to protect Saddleback kids. And we hope they will be honest with the parents as to what has really taken place. The facts seem to show that Reuben Meulenberg has been an integral part of Saddleback and has, unfortunately, had free unguarded access to the kids who trusted him.
Related Information:
5 Things You Can Do to Protect Your Kids From Sexual Predators
From an Investigative Sergeant—Helping Sexually Abused Children: A Calling, A Ministry, and a Mission
8 Things You Should Know About Boys Who Are Sexually Abused
_________________________________________________________
The Tornado Twins Are Creating the Bible Video Game
republished below in full unedited for informational, educational, and research purposes:
With a goal of turning the stories of the Bible into a video game for all ages to enjoy, Ruben and Efraim Meulenberg, internet phenomenon and identical twins known as the "Tornado Twins," have launched a Kickstarter,
http://www.TheGameBible.com
, to raise funds to develop several episodes about David, including the story of David and Goliath.
"The Game Bible Series" will be an epic 52-episode video game series to be released on multiple platforms and set to cover the entire Bible from Adam to Jesus, allowing the gamer to experience the entire biblical narrative in a side-scroller format — a game-genre where character, story and world-exploration come together.
The Meulenberg brothers have set a goal of $35,000 on Kickstarter, a crowd-funding social media site, to fund the first three episodes of the story of David. The first 10 episodes entitled "David, Rise of a King" will be fully funded at $380,000. Those interested in helping to fund "The Game Bible Series" have several options for donating, $5 and up. Each level of giving will allow a different level of access to "The Game Bible Series" before it is available to the general public.
"The stories of the Bible have everything needed to make an epic game – adventure, deceitful and courageous characters, miracles, giants, armies, war and the list goes on," said Efraim Meulenberg, lead developer. "If you are very familiar with the stories of the Bible, this game will make you feel like you are experiencing the stories for the first time. But, even if you're not familiar, this game will be an action-packed adventure that will leave you wanting more."
"The Game Bible Series" will be a family-friendly game, specifically geared toward families with children ages 6-18. In the fashion of the Mario Brothers and Rayman games, "The Game Bible Series" will be void of gore or over-the-top violence, and fun and enjoyable for all ages. The Meulenbergs worked with a number of experienced game developers to create the high-quality graphics and infrastructure of the game and theological scholars to ensure accuracy and adherence to the Bible.
"Quality is of upmost importance to us," said Ruben Meulenberg, lead writer. "To ensure a high level of gameplay, several experts who have been involved in the making of 'Assassins' Creed' PSP, 'Stargate' PSP and the Lego games have weighed in on this project."
"The twins bring infectious energy and passion to everything they do and execute with the utmost competence and professionalism," said Chris King, CEO at SpeedTree, Creators of effects used in Batman Arkham City, Destiny, Battlefield 4, and more.
The Meulenberg brothers are versed media artists, programmers, consultants and the creators of FPS Control. As experienced professionals in the media industry, their training materials have trained over 20,000 musicians and 40,000 game and app developers globally, including Disney Mobile. Some past clients include ING Bank, Thompson, Pearson Education, RedHat, Logica CMG and Orange.
For more information, visit
http://www.thegamebible.com
.
______________________________________________________
Saddleback Youth Worker Ruben Meulenberg Charged With 5 Felony Counts – Saddleback Remaining Tight Lipped on Staff Issue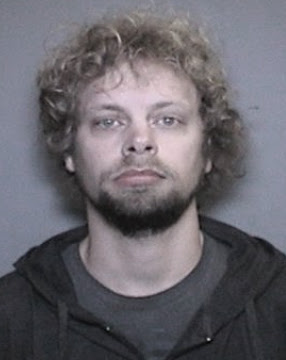 The following is an update from two recent Lighthouse Trails articles: "
Saddleback Church Youth Worker Arrested for Molesting 14-Year-Boys Brings Issue to Surface"
and "
Saddleback Church Statement Appears to Downplay Role of Alleged Molester Ruben Meulenberg."
Ruben Meulenberg, the youth worker at Saddleback Church who was arrested for allegedly molesting two 14-year-old boys at Saddleback, has been charged with 5 felonies related to the molestation of the boys. At least one of the boys was 13 when the abuse began.
The following public information on the case has been released by the
Orange County District Attorney's office
:
Case #17HF070
Three felony counts of lewd acts on a child
Two felony counts of lewd acts on a child under 14-year-old
the above charges are given a Sentencing Enhancement for multiple victims (source)
Circumstances of the Case
* At the time of the crime, Meulenberg is accused of being a volunteer youth mentor at Saddleback Church in Lake Forest in a position of trust with access to children.
* Between May 2016 and May 2017, Meulenberg is accused of committing lewd acts on 13-year-old boys John Doe 1 and John Doe 2, both on and off church property.
* Between May 18, 2017, and May 22, 2017, the defendant is again accused of sexually molesting the victims, who were then 14 years old.
* On May 24, 2017, a Saddleback Church representative reported suspected inappropriate conduct to the Orange County Sheriff's Department (OCSD), who investigated this case.
* Meulenberg was arrested by OCSD on Thursday, May 25, 2017.
* Prosecutor: Deputy District Attorney Courtney Thom, Sexual Assault Unit

After Lighthouse Trails released its May 29th article questioning whether Saddleback was downplaying the role in which Ruben Meulenberg had at Saddleback, the
Christian Post
( which calls itself "
the nation's most comprehensive Christian news website
") wrote an article titled
"Was Saddleback Church Youth Mentor Who Was Charged With Molesting Boys a Volunteer?
" in which they referenced the Lighthouse Trails article questioning Saddleback's recent statement on Meulenberg being just a a volunteer. Interestingly, the
Christian Post
article revealed that as of yet Saddleback has not answered the question as to whether Ruben Meulenberg was on staff at Saddleback. While it may be true that he was a youth volunteer, certain indicators, as we pointed out in our previous article, suggest that Meulenberg may
also
have been on staff (see Appendix below), a claim that Saddleback has not yet denied or admitted.
The
Christian Post
article said that Rick Warren has not yet made a public statement about the case. According to the
Christian Post's
website search engine, the online paper has featured Saddleback Church and/or Rick Warren in over one thousand articles since 2004, and most, if not all, praise and promote the work of the Purpose Driven pastor and his church.
While in the bigger picture of Ruben Meulenberg and his victims, it may not matter at all whether he was truly on staff at Saddleback or not; but if Saddleback Church is refusing to admit that he has been paid for any of his services, either as a contractor or a staff member, this should certainly raise questions as to how much can the mega-church be trusted to protect the children under its care. If facts about abuse at Saddleback are being kept in the dark, this will not produce the kind of environment where healing can take place for victims or where parents can feel secure about their children's safety.
Appendix:
LinkedIn has the following information about Ruben Meulenberg:
Ruben Meulenberg
Saddleback Church | TornadoTwins | Age of Edge (game development)
Age of Edge, Corp
Rotterdam University of Applied Sciences
Orange County, California Area
Media producer operating in 5 areas: videogames, film, books, music & curriculum.
Companies founded:
- TheGameBible.com: in-house project, turning the Bible into a full videogame (
www.TheGameBible.com
).
- TornadoTwins.com: became the world's largest game development youtube channel
in 3 months
.
- FPSControl.com: tool to help midsize game studios create multi-platform games
- GamePrefabs.com: game development store [sold to Unity Tech; world's #1 game tech corp]
- more
Projects:
- Feature film: wrote, directed and co-produced Saddleback Kids' first feature film with production staff & volunteers. Used by 700+ churches and given out to 3000 children at Saddleback Lake Forest.
- Curriculum: co-founded fastest growing children's church curriculum organization in Holland.
Trained Saddleback Church's children's production staff to use this format.
- Music: founded world's largest youtube channel on dubstep development (reached
in 2 weeks
), reached most-votes in Newsboys remix competition,
created dance album for Saddleback Church
, scored Triumph motorcycle commercial (engine sounds as bass).
- Game Development: developed YouVersion's Kid-Bible-App prototype in under two weeks. Co-organized web's largest gamedevelopment competition with
cgsociety.org
, trained thousands of game developers worldwide (including Disney's "where's my water" app developers), developing "The Game Bible" (see above).
-
Writing: Oversaw writing of 3 years worth of narrative video series for Saddleback Church Childrens'.
Wrote "The Unplugged", a book to help software developers create quickly and on as low a budget as possible.
- Marketing: helped triple attendance count on the annual online conference "The Twelve", resulting in 10,000+ attendees.
Redesigned Saddleback Kids' summer outreach program, helping it rise from 4% new visitors in previous years to over 30% new visitors.
Appendix 2:
YouTube Comment from Lighthouse Trails author Gregory Reid -
I had an associate that went to Saddleback to look for cool church ideas and loved the idea that the sign over the youth building said, "No adults allowed." I was mortified. Creating an isolated youth subculture is deadly and creates a breeding ground for predators. I wrote a book called The Color of Pain that includes a checklist for identifying pedophiles, I think it's a crucial book in this vulnerable time for youth. When I was a youth pastor I did extreme vetting on every single volunteer or person who showed interest in our youth ministry, even the older college volunteers, and I watched them like hawks. Had to remove two adults who were predators looking for a kill. (source)

Gregory Reid is a child sexual abuse survivor. He wrote about his childhood in his book
Nobody's Angel
. His later book,
The Color of Pain
(published by LT) is a tribute to men who were sexually abused as boys.