GABBARD'S HINDU WEDDING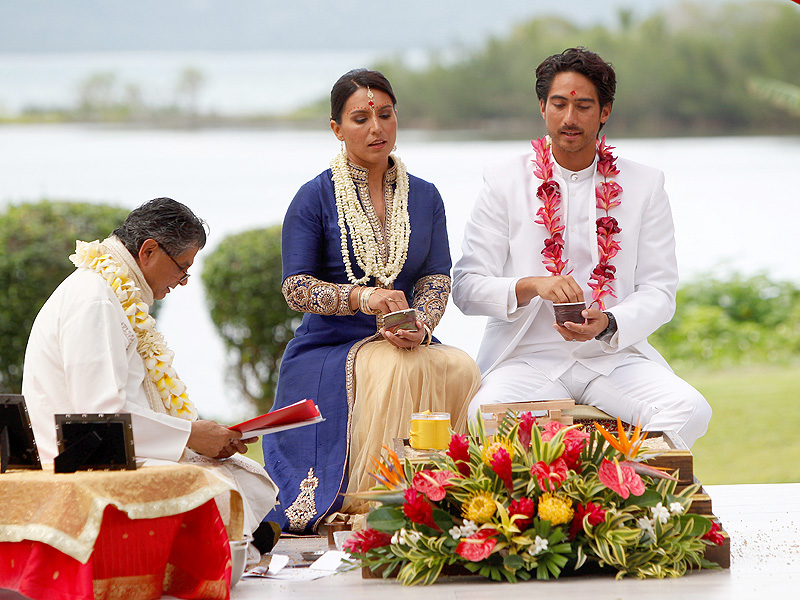 REP. TULSI GABBARD
"Gabbard grew up in a multicultural, multi-religious household: her father is of Samoan and European ancestry and an active lector at his Catholic church, but also enjoys practicing mantra meditation, including kirtan. Her mother is of European descent and a practicing Hindu. Tulsi fully embraced Hinduism as a teenager."
Gabbard at the ceremony of her promotion to major
on October 12, 2015
PRO TRUMP DEMOCRAT FROM HAWAII TURNS ON OBAMA'S POLICY OF ARMING ISIS
Published on Jan 29, 2017
Rep. Tulsi Gabbard recently met with Trump, drafted the Stop Arming Terrorists Act, led a fact finding mission to Syria and met with Syria's president Bashir Al Assad. This is what leadership looks like.

https://www.govtrack.us/congress/bill...
Tulsi Gabbard Veterans Day Speech (Nov. 11, 2016)
Congresswoman Tells Truth! There Are No
Published on Jan 31, 2017
Congresswoman Tulsi Gabbard went on a secret fact-finding mission to Syria and discovered that the Syrian people were telling a very different story than what the establishment media in the U.S. has been spinning.

Rather than celebrate a U.S. official going above the call of duty to see how Syria can truly find peace, Gabbard has been smeared by the establishment as someone who'd dare question Washington's (and former President Obama and his Secretaries of State, Hillary Clinton and John Kerry) decision on how to deal with Syria.