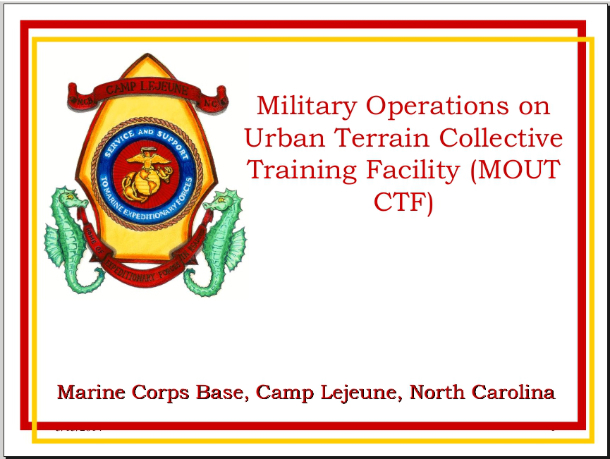 EXCERPTS:
"Whistleblower says facility with Baptist church, farmhouses, used to train foreign and domestic groups.
Newly leaked Marine Corps' documents detail yet another military urban training center that more closely resembles a small U.S. town than a foreign combat zone.
According to the military whistleblower who provided the documents to Infowars, U.S. Marines at the facility have been tasked with training soldiers, law enforcement agencies and Homeland Security in skills such as fighting in wooded areas, urban patrolling, forcible entry and night fighting techniques. The facility is also being used to cross train foreign troops from the United Nations and NATO."